News
Pakuranga College to build multi-purpose gymnasium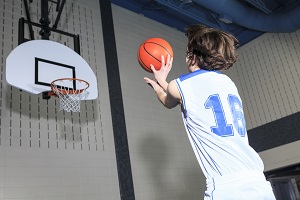 Auckland's Pakuranga College has announced it plans to build a new, multi-purpose double gymnasium.
The 1600-sqm facility is due to be completed in July 2016 and is expected to cost around $4m. It will feature four changing areas, administration offices and equipment storage, plus first-floor classrooms and a covered terrace offering uninterrupted views across the school playing fields.
A number of pre-fabricated classroom buildings will be relocated to make space for the new addition. Situated adjacent to the existing gym and more than twice its size, the new building will be equipped with a sprung hardwood floor and will accommodate two full-size basketball courts. The main area is expected to be used for a number of activities including basketball, badminton, volleyball, dance and gymnastics, as well as school assemblies.
The upper floor has been designed to enable it to be divided into up to three teaching areas or opened up, allowing teaching staff to fully utilise the modern learning practices prioritised by the school. Including its own kitchen, this area can also be used as a function suite and will be ideally suited for post-match events and professional learning and development seminars.
Pakuranga College Principal, Michael Williams said: "Physical education is an important and increasingly popular curriculum area for our students. As a college we have been actively promoting involvement in sports in alignment with national priorities to get young people involved in physical activity.
"We also have partnerships with a number of community sports groups who use our facilities, however we are experiencing increased demand due to a significant lack of community facilities in the area."
"The school has had a chronic shortage of gym space for many years and although the Ministry of Education has acknowledged this problem, it has continually refused to address it."
The school has now made the decision to stop waiting for the Ministry of Education to address the shortage and will be funding the new gymnasium itself with the support of community fundraising.
It is expected that the new facility will offer significant benefits to local community sports groups. One such organisation is the Eastern Basketball Club. The club was started at Pakuranga College by former Associate Principal Richard Dykes, using funding from Counties Manukau and is now run by Auckland Basketball Services Ltd.
Eastern Co-ordinator for ABSL Bernadette Hing said: "We are so excited about the new gym to be built at Pakuranga College. There is a real shortage of suitable venues in this area. Basketball is the fastest-growing sport in New Zealand and we now have 50 teams. More space means that more children will have the opportunity to be involved in the sport."