News
New Zealand students participating in World Science Conference, Israel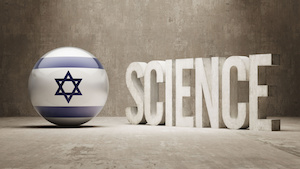 Five of New Zealand's brightest science students are participating in the first WSCI-2015 World Science Conference being held in Jerusalem this week.
A new scientific undertaking, it is bringing leading scientific leaders of the present together with promising young scientists of the future.
The five year 13 students, who are from Hamilton, Pukekohe, Wellington, Onehunga, Hamilton and New Plymouth, were selected by the Royal Society of New Zealand.
The conference features 15 Nobel laureates and 400 young science geniuses from over 70 countries, who are in Israel to participate in the biggest scientific conference of its kind.
Initiated by the Ministry of Foreign Affairs of the State of Israel in collaboration with the Hebrew University of Jerusalem, Nobel Laureate Prof. Roger Kornberg, and the Ministry of Science & Technology, the WSCI has brought the students together for the intensive one-week programme.
During the conference, the participants have a chance to attend lectures, to interact, and to be inspired by Nobel Laureates of various fields, Wolf Prize & Fields Medal winners, as well as other leading scientists from around the world.