News
Majority of Northland schools can't access learning programme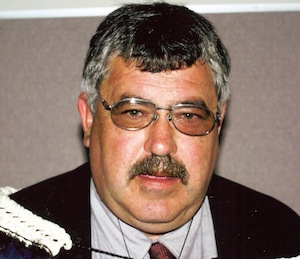 Seventy per cent of schools in Northland have not had access to the Positive Behaviour for Learning Programme, president of Te Tai Tokerau Principals Association Pat Newman says.
While he is pleased to see the Education Minister Hekia Parata is strongly behind the programme, Mr Newman says it is unacceptable that in Te Tai Tokerau, one of the areas in New Zealand of greatest need for such help, only about 30 per cent of schools had been able to access the training.
"While I am a great believer in the positive effects of the programme on helping schools to deal with behavioural issues," Mr Newman said, "it should not be seen as the answer to some of the high needs children we are now encountering up here, who are putting staff and other children at risk.
"Only 30 per cent of schools up here have been able to access this programme for a variety of reasons. Funding, accessibility and for many of our schools, the ability to obtain suitable relievers so staff can attend the training.
"The $129,000 made available for one failing Charter School, the $350-odd million for supposedly grouping schools, the $26 million around a flag design, could have provided a lot of the funding that we and other schools in New Zealand need to cover the increasing violence and behavioural patterns from younger and younger children," Mr Newman said.
"We know, as the Ministry states, that Te Tai Tokerau does get more funding per head of population, but that does not mean that it goes anywhere near to covering the massive needs in Te Tai Tokerau.
"To me it is a no brainer! Do we spend a few thousand extra per pupil up here now, or spend millions in 10 or so more years on imprisoning them, after other innocent people have been killed or injured?"
The Te Tai Tokerau Principals Association recently conducted a survey around Special Education and Behavioural concerns within their schools. Over 100 principals' responded.