News
Finalists in Smokefree Pacifica Beats contest named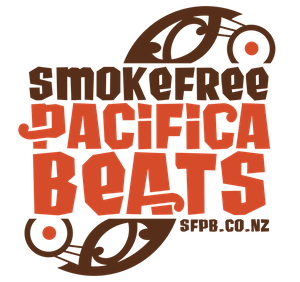 Success in the Kiwi-music industry has come a step closer for the eight Smokefree Pacifica Beats national finalists.
There were close to 100 entries in Smokefree Pacifica Beats 2015, an event that recognises and reflects the unique cultural identity of Aotearoa New Zealand and the South Pacific, with entrants required to have some Maori or Pacific Island elements in their music or performance.
The top six Smokefree Pacifica Beats national finalist bands are:
Taniwha – Te Kura Kaupapa Maori o Hoani Waititi, Auckland
Reciprocate – Alfriston College, Auckland
Blue Rhythm – Porirua College, Wellington
Alien Weaponry – Bream Bay College, Whangarei
Jah Mon Fever – Aotea College, Wellington
5XL – Gisborne Girls & Boys High School, Gisborne
The top two solo/duos are:
Kapiolani – Western Heights High School, Rotorua
1andhalf men – Campion College, Gisborne
They were judged by Feleti Strickson-Pua from Nesian Mystic, and former pop star turned Mai FM announcer K'Lee. She predicted the national final would be a varied and possibly surprising night.
"Each group has something unique to offer – not just poly-reggae – and some of the smaller regions are really going to give the Auckland bands some healthy competition," she said.
"I was very impressed with the cultural elements and the standard of songwriting from regions such as Gisborne and Rotorua. Some of the subject matter of their songs was really deep and very touching.
"For example, there is one singer-songwriter with lyrics about a friend who died in a water accident. Being in touch with their emotions and able to translate them into their singing and their music at this age is really impressive."
Reciprocate from Alfriston College, Auckland and Alien Weaponry from Bream Bay College, Whangarei have also made the national finals for Smokefreerockquest. They will perform different sets at the two finals, Smokefreerockquest on Friday, September 11, and Pacifica Beats on Saturday, September 12, both starting at 7pm, at the Raye Freeman Centre, Epsom Girls' Grammar.
Tickets available from iticket.co.nz.
Pacifica Beats tickets are $20 adults, $10 students, under-10-years and seniors $5.
The top six Smokefree Pacifica Beats finalists and the two best solo/duos are invited to Auckland for a weekend of music, mentoring, kaupapa maori and tikanga at the Waipapa Marae (band camp), this year being held at the Waipapa marae of the University of Auckland.
The SFPB national winners' prize package includes musical gear to a total value of $3000 from NZ Rockshops and their suppliers, a $10,000 song and video package from NZ On Air and performance spots at some of the 2015/16 Auckland summer festivals.
There is also musical equipment from NZ Rockshops, the MAINZ Scholarship for outstanding musicianship and cash prizes for the Smokefree Mana Wahine Award, the APRA Lyric Writers Award, Smokefree Best Vocals, Youth Performance Trust (YPT) Native Reo Award, NZ Music Commission Best Song Award and Recorded Music Solo/Duo Award
More information at smokefreepacificabeats.co.nz or facebook.com/SFPBeats