News
Applications open for travel college scholarships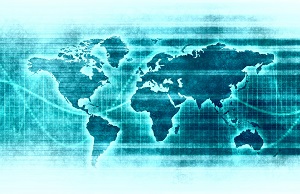 The International Travel College of New Zealand (ITC) is now accepting applications for its 2016 scholarships.
Open to anyone aged 17 and over, these scholarships are an opportunity to demonstrate a passion for a career in travel and tourism.
This year's scholarship theme is 'Tell Us Your Story'. ITC is inviting applicants to submit a piece of creative work that showcases their enthusiasm for working in the airline, travel or tourism industries. This passion could be demonstrated with video footage, blog posts, a comic strip, an illustration or anything else the applicant feels is appropriate.
"Our advice is to be creative in how you present your story," ITC marketing director Claire Huxley says.
"We are giving applicants total creative freedom to produce something that they believe best demonstrates their passion, motivation and individuality."
Previous winners filmed imaginary tours of their local communities, pretended to be air hostesses or even rapped their story. Others have written creative blog posts, describing their travel experiences and career dreams.
According to ITC account manager Ceri Jenkins, one of the scholarship judges, entering this award is a great opportunity for applicants to reflect on why they want to study at ITC and how they are going to make their dreams become a reality.
"Applying for an ITC scholarship encourages people to think about their future. It enables applicants to really understand why they want to work in the dynamic travel and tourism industry," Mr Jenkins says.
He hopes many will take the time to submit an application and potentially have doors opened.
"A few hours of hard work now could really change your life. One of last year's scholarship winners has just been accepted to work at Disney World in Orlando, Florida. If you work hard, and show passion and enthusiasm, many opportunities will arise," he says.
"It's like the lottery – if you don't enter you're not going to win. For a few hours of your time, you could earn yourself $5000 towards your course fees."
Prospective students are invited to apply for this exciting opportunity via the ITC website: www.itc.co.nz/scholarships. Terms and conditions apply.