News
Smokefreerockquest finalists announced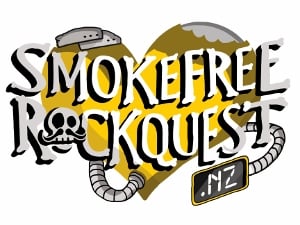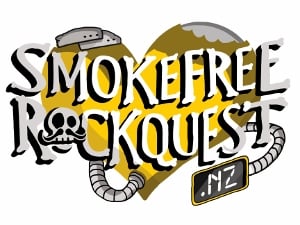 Hopes of Kiwi music industry success are closer for 30 Smokefreerockquest entrants who have made it through as the top 30 acts for 2015.
There were just on 700 entries in this year's only nationwide, original youth music event, with regional finalists from 23 regions sending in their video footage for selection to play off at the national final in Auckland on September 11.
SFRQ founder and director Pete Rainey said selecting the national finalists was always a challenge.
"With support from their schools, great role models on the Kiwi music scene and a lot of creativity and dedication, we're seeing a very high standard indeed from the bands and solo/duos at this level of the event," Mr Rainey said.
"It highlights that there's a lot more to Smokefreerockquest than just writing a song. They need the whole package – songwriting, performance and presentation, which is realistic preparation for making a career in the music industry."
The top 30 list is made up of 20 bands and 10 solo-duos.
The top 20 bands are:
Alien Weaponry Bream Bay College, Otamatea High School, Northland
Courtney Hate, Green Bay High School, Auckland
Joe Says No, Mt Albert Grammar School, Auckland Grammar
5XL, Gisborne Boys' High School, Gisborne Girls' High School
Sycamore, Logan Park High School, Dunedin
Forlorn Bloom, Hagley Community College, Christchurch
The Big Gus, Green Bay High School, Auckland
Near Armageddon, Mt Aspiring College, Wanaka
Altered Blondes, Long Bay College, Rangitoto College, St Peter's School
Joe's Van, Mt Maunganui College
SWIM, Hutt Valley High School, Upper Hutt College
Reciprocate, Alfriston College, Auckland
Tetra, Nelson College For Girls
Find the Time, Edgewater College, Auckland
El Jay Hall, Cambridge High School
Bitter Class, Craighead Diocesan School, Mountainview High School, Timaru Boys' High School
Xumonk, Western Heights High School, Rotorua
Future Class, Garin College, Nelson
Altero, Lincoln High School, Canterbury
Back 2 back, Kerikeri High School
The top 10 solo/duos are:
Joseph Balfe, Waitaki Boys' High School
Ben Mollison, Bethlehem College, Tauranga
Elsa Meier, Springbank School, Far North
Christopher Bates, Kingsway School, Auckland
Ashy Batchelor, St Margaret's College, Christchurch
Neil Macleod, St Andrew's College, Christchurch
Situation Vacant, Hamilton Boys' High School, Hamilton Girls' High School
Talia Dalton, Otumoetai College, Tauranga
Solomon the Crook, St Peter's School, Cambridge
Kodum, Queen Charlotte College, Marlborough
These 30 bands and solo-duos will be further narrowed down by a panel of judges from the music industry. Then on July 31 there will be an announcement of the final six bands and three solo-duos to play off at the Raye Freedman Centre at Epsom Girls Grammar on Friday, September 11.
The 21 acts not in the final selection now become contenders for the People's Choice, with the winner of the voting campaign competing as the 10th act in the national final.
Smokefreerockquest, powered by Rockshop, has national winners' prize packages for bands and the solo/duo winners that include $22,000 in Rockshop vouchers, a $20,000 NZ On Air recording, video and promo package' a 'Decent Exposure' campaign on FOUR, a photo shoot with Thievery Studio, a branding package from Imaginary Friends and the Unleashed Travel ambassador award – a seven-day trip to Fiji.
There is also the MAINZ (Music and Audio Institute of New Zealand) Scholarship for Outstanding Musicianship, the APRA (Australasian Performing Right Association) Lyric Award, the Lowdown Best Song Award and the Smokefree Women's Musicianship Award.
The People's Choice award is voted by text with the opportunity to open the Smokefreerockquest national final.
The finalists for Smokefree Pacifica Beats will be announced on Monday, August 10, with the national final for that event, also at the Raye Freedman Centre at Epsom Girls Grammar, on Saturday, September 12.
More info at sfrq.co.nz or facebook.com/thesfrq