News
Free e-book launched for students planning to attend university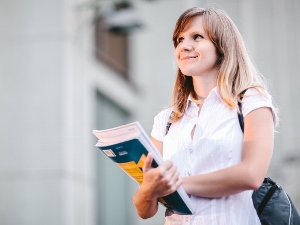 The New Zealand University Guide Group has recently launched the New Zealand University Guide, which they describe as a 'must read' for any New Zealand secondary school student looking to study at a New Zealand university in the near future.
It provides a comprehensive overview of each university in New Zealand and a clear pathway for individuals to be able to choose a compatible subject, find the right programme and apply to the most suitable university.
The point out that making the transition from secondary school to university is often an uncertain time, so in this publication, the reader is guided through the university structure and way of life. It aims to assist any student to make a smooth transition and to get the most out of their time at university.
Download at: http://www.nzuniguide.com/ebook

The New Zealand University Guide Group was formed as a response to a perceived lack of non-government organisations working towards good quality tertiary education in New Zealand. The group has recently launched an interactive website www.nzuniguide.com which aims to solicit feedback and to become a hub of online activity around the subject of tertiary education in New Zealand.