News
Final call for grant applications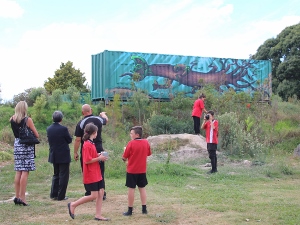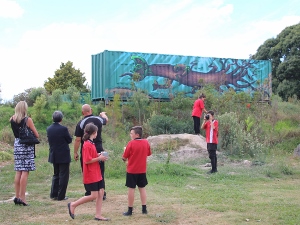 Final call for community groups and schools to apply for $5000 grants
Canon New Zealand's search for the country's best environmental projects is nearing an end and the call is out for schools and not-for-profit organisations to apply for three grants of $5000 worth of Canon equipment.
Canon New Zealand corporate communications manager Rachel Honey says Canon's grant programme aims to recognise and support schools and not-for-profit groups championing projects and initiatives that have a positive impact on the environment.
"No matter how big or small the project, our team wants to hear about it so we can identify the best ideas and which will benefit further through the use of Canon products.
"There are many inspiring initiatives being championed by people in our communities who are striving to ensure that the environment we live in is taken care of for generations to come. Canon aims to celebrate these and raise further awareness around the projects," she says.
The 2014 grant winners consisted of a range of projects including a Massey University glacier monitoring programme, an ecological island at Rhode Street School in Hamilton, and the Tread Lightly Caravan's education programme.
"Our three winners from last year are actively using their Canon DSLR and security cameras and printers to monitor changes, record progress and provide photographs to students as a reminder of their experience," Ms Honey says.
Canon's environmental grants are awarded under the following categories:
· Regional Award: An environmental project with significance to a rural or regional area within New Zealand;
· Education Award: An environmental project being run by a kindergarten, primary or secondary school or tertiary organisation, or group within the organisation, within New Zealand;
· Community Award: An environmental project being run by a community group or organisation within New Zealand.
Visit www.canon.co.nz/environment for terms and conditions and an application form.
Applications close on August 3, 2015 and the winners will be announced on August 31, 2015.