News
Book tour sure to create a buzz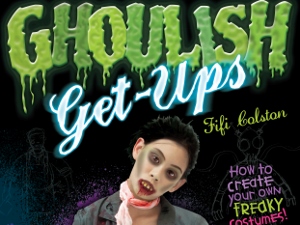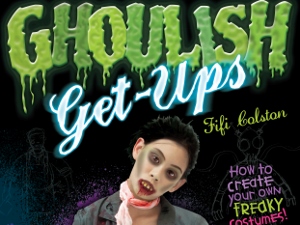 Twenty passionate and entertaining authors, excited children, more than 70 events, and a ton of fun and inspiration mark this year's New Zealand Book Awards for Children and Young Adults Finalist Authors' Tour.
The tour runs nationwide from Monday, August 3 to Friday, August 7, 2015. During the tour thousands of children and young adults from all over the country will meet and mix with awards-finalist authors and illustrators in bookshops, libraries and schools.
Promoting the fun of books and reading, this year's tour will inspire children to read and enjoy new books, as well as encouraging a new generation of writers and illustrators.
"This year's tour will buzz with the multitude of events organised throughout the country," board member of the New Zealand Book Awards Trust Stella Chrysostomou says.
"Authors will talk about what inspired them to write and how they write, and they'll read excerpts from their books. As well, there are fun illustration workshops and creative activities, creating opportunities for children and high school students to interact with the authors and illustrators. There's something for everyone in this year's tour."
The trust oversees the New Zealand Book Awards for Children and Young Adults.
A selection of this year's Finalist Authors' Tour events are:
• South Auckland children will be winners on Thursday, August 6 when they listen to Leonie Agnew at the Manukau Library, Te Matariki Clendon Community Centre & Library and The Centre: Franklin. Leonie will talk about her Junior Fiction finalist book Conrad Cooper's Last Stand.
• Rotorua students will join triple-award finalist author and illustrator Donovan Bixley on Tuesday, August 4 where he celebrates his three finalist books – Dragon Knight Fire!, Monkey Boy and Little Red Riding Hood . . . Not Quite. Donovan will be at Kawaha Point Primary School, St Mary's Catholic School and at St Michael's Catholic School.
• On Wednesday, August 5 Fifi Colston will help students at Petone's Wilford School and Waterloo School to use recycling to create monstrously clever costumes using her book Ghoulish Get Ups: How to Create Your Own Freaky Costumes.
Also that day, Gillian Candler, author of Under the Ocean: explore & discover New Zealand's sea life meets children at Plimmerton School, Maraeroa School and at the Porirua Library. Mandy Hager, author of young-adult finalist Singing Home the Whale talks to Upper Hutt College students in two morning sessions.
In Wellington city, Julie Noanoa and Norm Heke, creators of Māori Art for Kids, meet students from Scots College, and Kahurangi and Seatoun Schools in two sessions.
In the final Wellington event, students at St Catherine's College listen to Dr John Rowland tell the story of his daughter Harriet, Wellington's teen blogger whose battle with cancer inspired her incredible true story – The Book of Hat, a Non-fiction finalist.
• Nelson area's young people will be entranced when they meet James Norcliffe (The Pirates and the Nightmaker) at Motueka Library on Thursday, August 6. He then hosts a writing workshop for Year 7 and 8 students at Richmond Library. James will also meet children and their families at Nelson's Page and Blackmore Booksellers. On the Friday, James visits Nelson Intermediate School, and will meet local students at Nelson Public Library.
• West Coast children will have plenty of chances to meet Ella West (Night Vision). On Tuesday, August 4 Ella will talk to Westport North School students, St Canice's School and then at Buller Library. On the Wednesday, Ella visits Buller High School and Reefton Area School.
• Southlanders can meet Scott Tulloch (I Am Not A Worm) at four festival events. On Monday, August 3 Scott will be at Gore's Calvin Community Church and in the afternoon he will run an illustration workshop at Invercargill Library.
On Tuesday, August 4 Scott will be at Winton Library and Te Anau Library.
To read more about tour events in your area, go to: http://www.booksellers.co.nz/awards/new-zealand-childrens-book-awards/book-awards-children-and-young-adults-2015-author-tour

The finalists in the 2015 New Zealand Book Awards for Children and Young Adults were announced on Tuesday, June 9 in the four categories of Picture Book, Non-Fiction, Junior Fiction and Young Adult Fiction and also the Māori language award. The winners of each category will be announced on Thursday, August 13 at Wellington's Government House, together with the overall winner of the Margaret Mahy Book of the Year prize; and the winners of the Children's Choice Awards, voted for by school children throughout New Zealand
The New Zealand Book Awards for Children and Young Adults are organised by the New Zealand Book Awards Trust, and administered by Booksellers NZ. The Awards are sponsored by Creative NZ, Book Tokens Ltd, Copyright Licensing Limited New Zealand, the Fernyhough Education Foundation and Nielsen Book Data. Publishers have also supported the awards this year.