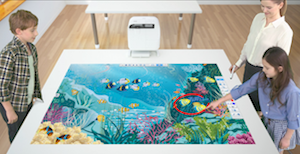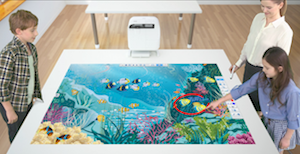 Technology such as Bring your own device (BYOD) and mobility are changing the face of the modern classroom, creating an interactive and engaging environment where students are much more involved in their learning experiences.
The ongoing development of new technology has seen significant changes in the classroom, particularly in past 18 months, says Canon New Zealand general manager Craig Williams.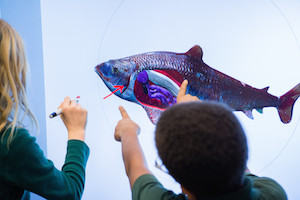 "Interactive technology has become a key learning resource in classrooms with increasing numbers of schools seizing the opportunity to enhance their students' learning and encourage collaboration through the use of devices and equipment," he says.
Canon's partner, Canadian company SMART, designs and manufactures interactive boards, screens and software to provide new and innovative teaching methods for the classroom.
SMART recently launched a cloud-based SMART Amp collaborative software programme that works with the SMART Board and interactive flat panels, and can be used anywhere, at any time, on any device, Mr Williams says.
Schools have become interested in the benefits that interactive technology brings to the classroom and are breaking away from the traditional classroom environment.
Schools with SMART Boards and iPads can use add-ons like SMART Maestro to involve students more actively in class.
Teachers can write on a SMART Board and the writing will appear on every iPad or SMART Board it is linked with to enable everyone in the class to interact with it.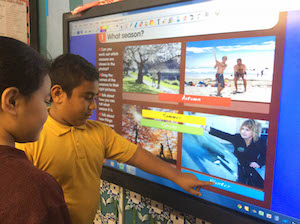 "As a parent, I see real value in providing two-way dialogue, particularly in larger classes. I want to know that my child is connecting with the material and is actively participating in their own learning.
This software is especially useful for Special Needs schools, and can be of great assistance for students who may be reluctant or unable to interact in the classroom," says Mr Williams.
"With the move to breakout spaces and cluster learning, mobility is increasingly important for schools. Schools are opting for SMART interactive panels that can be attached to trolleys and moved around the room to allow for greater flexibility in classrooms," Mr Williams says.
"Canon is New Zealand's leading SMART partner and provides all the installation, support and training to get full advantage of the new SMART technology."
Auckland-based company Activboard NZ has been supplying interactive teaching solutions to New Zealand schools for over 15 years, and has installed products in about 40 per cent of the country's schools, company director Murray Thoms says.
"We started with Promethean Interactive Whiteboards (IWBs), branched into learner response systems and then introduced the Promethean ActivTable, which is one of our leading multi-user collaborative learning platforms.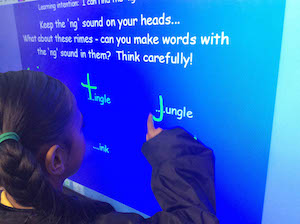 "The activities that are supplied with the ActivTable are all designed for collaboration in learning – the kids can work collaboratively, or if they're working on different projects, they can work individually at the same time," Mr Thoms says.
"Three years ago we delivered our first interactive flat panel touch screen (IFPD) and these now make up more than half of our sales. The IFPD is designed as a dedicated touch screen, with safety glass.
"Either a pen or finger touch can be used, it comes with software specific for teaching and learning, and it allows for multiple users."
IWB technology was introduced to schools in the United Kingdom around 15 years ago, and while still being used in many New Zealand schools, it does has the disadvantage of being affected by high ambient light on the screen. Some classrooms need curtaining for it to be used effectively, and shadowing is also an issue. Also, the projected image brightness deteriorates over time, requiring costly replacement lamps.
Touchscreens are not affected by ambient light, and being high definition, have much better resolution, resulting in sharper, brighter images.
Some screens now offer UHD ultra high definition, which has four times the resolution of high definition so is ideal for large screens – 75inch and 84inch.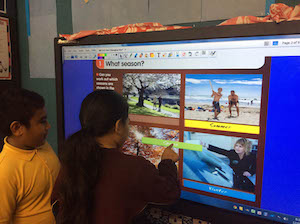 "However, we offer a range of technology – flat screens don't suit everyone, some still prefer projected images," Mr Thoms says.
He describes IFPDs as allowing the option of a large touch screen mounted on the wall at the front of the classroom for "whole of class" teaching, or smaller devices, which are placed on trolleys and can be moved around the classroom.
"Eighty per cent of our touch screens are now sold on mobile stands," Mr Thoms says.
"Not all IFPDs and IWBs are the same, and we aim to supply the best of breed products for schools' needs with support and educational resources focused around the New Zealand curriculum. We also provide professional development and a range of services including on-site warranties for hassle-free ownership and operation.
"In addition to IWBs and IFPDs, we are seeing increased demand, particularly in secondary schools for PC-free interactive projectors that offer large image with interactivity."
Epson also offers the new technology and one of its latest contributions to the realm of interactive learning is the EB-595Wi finger touch-enabled interactive projector.
Teachers and students can annotate, open and close files, scroll through pages, and move and enlarge objects with their finger.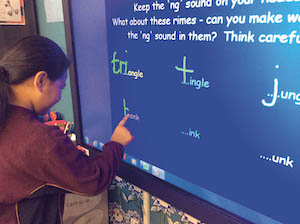 Multiple users can annotate on the interactive area using a combination of two pens and up to six fingers at the same time.
Interactive functionality is also available without a PC connection, so drawing on the projected screen is now possible when connected to other devices such as visualisers or DVD players etc. Even when there is no input source, you can annotate on the screen like a whiteboard.
Another advantage for teachers is that when using Epson EasyMP software with a networked interactive projector, they are no longer constrained by cables. They can wirelessly display and interact with content as they move about the classroom with their laptop.
In July 2014, Queensland Australia's Saint Stephen's College introduced Epson EB-595Wi finger touch-enabled interactive projectors to its new science centre and learning support section. The college had been using Epson interactive projectors for a number of years as replacements for their IWBs (Interactive Whiteboard).
IT manager David Croft says with projectors in general, but with the new EB-595W1 in particular, Saint Stephen's was looking for consistency and quality.
"The initial reaction to the performance of the EB-595Wi was very positive. The EB-595Wi goes further than the other models with its finger-touch capability, the accuracy of the finger touch is very good and the control is intuitive."
He says in the senior school teaching staff are timetabled in more than one learning space, so it is important for them to be able to move from space to space with a good understanding of how the equipment works.
"Critically, any teacher can walk into any one of our new learning spaces and use the technology like they can in the rest of the college. The fact that the college is already using other Epson interactive projectors meant we could implement the EB-595Wi with the confidence that the quality of the hardware would be of the highest standard and ultimately meet our needs.
Last year, when looking for a more dependable resource than the smartboards housed in all its classrooms, Queensland's Northgate State School also decided on the EB-595Wi finger touch-enabled interactive projector.
Principal Carol Scriven: "We needed projectors that were affordable and reliable and that the students and staff could use with relative ease. Clarity of images was also very important to us, as was the dual capacity of touchscreen and pen usage. Finally, a multi-user capability was paramount. So we did our research and the EB-595Wi was assessed to be the ideal projector for our needs."
Ms Scriven says they are enjoying the capacity to go from finger touch to pen touch to whiteboard and the internet in easy steps.
"Students from prep through to year 7 are very engaged and motivated by their opportunity to be more interactive than they were ever able to be previously."