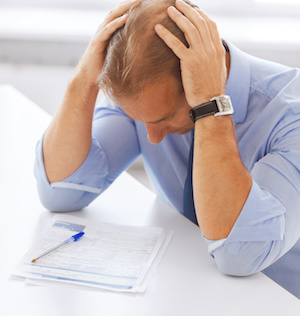 This an open letter and invitation to the Minister of Education, Secretary of Education, Leadership Team at the Ministry of Education, National Executives of all the teacher and principal unions,
National Executive of ERO, NZ School Trustees Association, teacher training providers, aspiring and first time principals programme organisers and all other key stakeholders involved in New Zealand education.
The reason I became a teacher is that I believe every young person in our schools deserves to have amazing teachers working with them every day. I admire teachers who are passionate, creative, innovative, caring, fun, bring wonder and awe into their classrooms and who go that extra step for the young people in their care.
We have thousands of such dedicated professionals in New Zealand schools and I applaud them with all my heart, as they are shining examples of excellence. However, many of these outstanding and conscientious practitioners are struggling with health issues, as they strive to remain passionate and effective in the classroom. Working at such high intensity in a stressful environment, takes its toll over time, on the vast majority of teachers.
Over three years ago, I started talking to you all individually and asking what you and your organisation could do, to massively improve the quality of support of teachers around their wellbeing, wellness and morale, during the hours at work.
Your collective response has been extremely disappointing. Every organisation initially pointed the finger at the board of trustees of every school and said that it is their job to look after the workplace wellbeing of its employees. A simple solution looks like just adding another bullet point to the employment contract list for health and safety issues in our schools. Plus the BOTs could seek advice from NZ School Trustees Association on how to look after their teachers. Take a look at what the NZSTA currently offers around teacher wellbeing in the workplace and that whimsical, easy solution is sunk without trace.
Just a little research around teacher wellbeing and wellness confirms that teaching is indeed an intense and highly demanding profession, with high stress, burnout concerns and a worrying trend of high-quality teachers leaving our schools. So with sickness rates of teachers increasing, I am concerned for the future.
I am also horrified that some of the key educational people, making many of the important decisions for the future, have no real understanding of what it is like to work in a modern 2015 school. Schools have changed dramatically in the last five years and much of the 20th- century thinking is well and truly defunct.
It appears that the Minister is happy to keep spending millions of dollars to cover for sick teachers. This figure will continue to rise if nothing changes. A few individuals at the Ministry have told me that teacher wellbeing and wellness is not an issue and besides, compared with all other employment opportunities, we have very generous holidays. Mmmm!
For ERO to keep pushing on with their 'Wellbeing in Schools' project, with the sole focus on the students, I find difficult to comprehend. Are not all the people in our schools important? It seems sensible that if you also look after the teachers, then the students benefit hugely.
For some of the teacher and principal unions to suggest that they have no role to play in teacher/principal wellbeing, wellness and morale, is madness. It is time that you freshen up your executives with personnel who fully understand the demands on a 21st-century teacher, in a 21st- century school. The days of a constant combative approach in all dealings with the Minister and Ministry are counterproductive. Just take a look at the shambles of the education system in England.
Teacher training providers, why do your courses not provide some meaningful strategies and support mechanisms to assist new teachers entering our profession? Telling them that it is a demanding job, so don't over-commit and be wary of stress, does not count as support.
For aspiring principals, keen on leading our schools, sorry, there will be no support through your programmes, as it not on the Ministry's list of priority topics. So, repeating the advice passed to me by a top academic, please get good at making lists and if you cannot sleep, take some sleeping tablets.
So what is the purpose of this open letter? It is time to put a stop to the on-going deflection around a serious issue and work together to put some proper and useful resources in place. It will need about 20 initiatives to really make a difference to the wellbeing, wellness and morale of New Zealand's teachers and principals. It might cost a few dollars initially but long term it could save millions.
Workplace wellness research points to increased productivity, increased morale, reduced sickness rates, lower turnover of staff, improved calibre of future employees and creation of a caring workplace culture. I have been very fortunate to be awarded a Senior Manager's sabbatical this term and will be putting my time to good use in writing more teacher wellbeing resources, which I intend to share with schools nationwide.
I would like to suggest a national forum in early August 2015, where each organisation sends their best innovative people to sit around a table and work together. Yes, work together! Each organisation will have a chance to share what they intend to do to support teachers and principals in their workplace each day, with a focus on wellbeing, wellness and morale.
Leave your negative people at home. I want positive, creative, 21st-century thinking people who can collaborate, are prepared to start a 'new dawn' and commit to playing their part in looking after New Zealand's teachers and principals. This is a win – win for all and particularly for the young people in our schools.
Venue: My college's board of trustees have kindly offered the use of our auditorium as a possible venue. Whilst it might be a bit cool on a winter's morning, it would clearly focus our minds on the challenges ahead. Equally, I am happy for an alternative 'neutral venue' to be suggested.
Date: Monday, August 3, 2015.
Aim: To produce a raft of initiatives and resources to support the wellbeing, wellness and morale of the teachers and principals of New Zealand. Twenty different initiatives is the goal.
Implementation timeline: The talking has gone on long enough, so it is time for action and all initiatives and resources, need to be in place for the commencement of the 2016 academic year.
If we want New Zealand's education system to be world class and an example of excellence, then seize this moment and come together to collaborate.
I look forward to hearing from you shortly.
Yours sincerely
Ian Vickers
Assistant Principal
Sancta Maria College
Auckland
[email protected]
NB The above are my own personal opinions and the invitation to this forum, is my own initiative.
Wellbeing tips for term 2
Tip 1: Organise for yourself or a colleague to attend the first ever 'Wellbeing in Schools' conference being organised by TRCC (Teachers' Refresher Course Committee) October 6-8, 2015 in Auckland. As one of the organising team, I can confirm it will be a brilliant line-up of presenters to cover student wellbeing, teacher wellbeing and wellbeing of the school community.
Tip 2: Fight procrastination – It is time to do that one task that you have been putting off. It might be some marking, writing a report or new unit of work. Well, make a start today. Set aside 30 minutes to start the task. Just having taken that initial step will fill you with satisfaction and joy.
Tip 3: Workspace tidy up – It is that time in the year to have a look around your working environment and have a tidy up. Clean out cupboards and drawers, empty shelves of boxes, replenish walls with new work and posters and finally, clear your desk of paper. The pleasure you will get the next day when entering a 'tidy zone' is immeasurable.
Tip 4: Term 2 this year is long so mid-term plan a wonderful 'date night' with a loved one or friends. Leave work early one day and do something really special. Have a candlelit dinner, switch off the TV and mobiles and reminisce, go for a walk and look at the stars, enter a quiz at your local pub, go bowling, go dancing, have a karaoke night … have fun!