News
Oral care recycle drive offers fundraising opportunity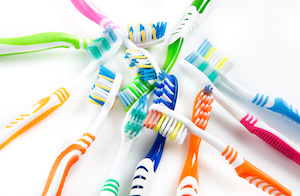 New Zealanders can now save oral care items from landfill and help raise funds for their local school, club or community group.
The Colgate Community Recycle Drive is New Zealand's first initiative to recycle all oral care items, including the likes of toothbrushes, toothpaste tubes, dental floss containers and any non-recyclable packaging.
"We are working with TerraCycle to tackle oral care waste through this innovative programme called the Colgate Oral Care Brigade. The Colgate Community Recycle Drive engages local communities, schools, groups and households around sustainability whilst raising funds for local projects," Colgate New Zealand's John Garside said.
The Colgate Community Recycle Drive will run between June and August 2015. Schools and groups can register for free to send in these items via New Zealand Post to TerraCycle for recycling.
"It is estimated that seven million toothbrushes and 16 million toothpaste tubes are used in New Zealand each year. This exciting national challenge is a New Zealand first. We're calling on local residents to dig deep by saving all their used oral care items as part of Colgate's Oral Care Brigade and support their local group or school," general manager, TerraCycle Anna Minns said.
"It's a win and grin initiative for the environment and for the community. The Colgate Community Recycle Drive encourages everyone to send in all their oral care waste and not just cardboard packaging. Schools, clubs or community groups that register as a Brigade and send in oral care waste before the end of August 2015 can have the chance to win a share of a national prize pool of $32,500 in cash as part of the recycling drive!"
The Colgate Oral Care Brigade looks to extend the lifecycle of everyday oral care items regardless of brand. The items will be pelletised and then recycled into generic products such as park benches, watering cans and waste bins.
The first 25 Colgate Oral Care Brigades in New Zealand to send in accepted oral care waste will receive $500 each. All Brigades that send in a shipment of accepted oral care waste will be entered into the final prize draw to win one of 10, $2000 cash prizes.
For more information or to register as a Colgate Oral Care Brigade here.