News
NZ film to feature at World Children's Art Festival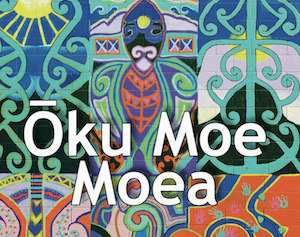 A film made by a community on the East Coast has been released internationally and is being presented at an international children's art festival in Washington D.C.
'Oku Moe Moea – The dream which is bigger than I am' was developed and written by Shona Hammond Boys from Opotiki, the founder and director of the New Zealand Art House Foundation.
The film and book are being featured at the World Children's Art Festival in Washington D.C., where the film will also be shown at a special function at the New Zealand Embassy.
The story revolves around a boy living in one of the most beautiful parts of the world – the east coast of New Zealand – who overcomes difficult circumstances through realising his creative gifts through art.
The book was published by Rotorua's BMS Books Ltd and director Mike Smith says it is an honour to assist Shona with this project. The trailer featured recently at the successful National Suicide Prevention Conference 2015 in Rotorua.
The film 'Oku Moe Moea – The dream which is bigger than I am' can be downloaded at: https://vimeo.com/ondemand/artiam
The book can be purchased at: www.bms.co.nz