News
NZ book awards attract diverse entries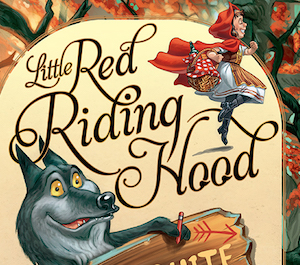 Twenty-two books have been picked as finalists in the 2015 New Zealand Book Awards for Children and Young Adults. This is the 25th year of the awards.
One hundred and forty-nine books were submitted with a panel of three judges having spent months reading, analysing and enjoying the entries.
The judges were: convenor and children's book reviewer and literary consultant Bob Docherty, author and children's bookshop owner Annemarie Florian, and teacher-librarian Fiona Mackie, with the assistance of Te Reo Māori language adviser, writer and editor Stephanie Pohe-Tibble.
The finalists are selected across four categories: Picture Book, Non-Fiction, Junior Fiction and Young Adult Fiction, and there is an additional award for books written in Māori, for which there are finalists for the first time.
Mr Docherty says the judges were very pleased with the high quality of this year's writing.
"We likened the process to a vintner looking forward to tasting this year's vintage. Having tasted, we all were delighted with this year's production of titles – not only in terms of the actual writing, but also the fantastic quality and style of the illustrations and the actual presentation of the books.
"It's heartening to see that book production in New Zealand is getting better and better. We're pleased that publishers continue to put as much emphasis on the look and feel – literally – of a book as well as its content.
He says all books submitted in the Non-Fiction category were particularly impressive – "almost in defiance of the trend for some libraries to dispense with their non-fiction collections in favour of online sources". The judging panel believed all the Non-Fiction entries contained material that was far superior to any online source, and all entries deserved to be finalists."
Seven books were submitted in the Māori language award, with two selected as finalists.
Stephanie Pohe-Tibble says all of this year's entries had something for every reader – from beginning speakers of Māori to children and whānau involved in kōhanga reo and kura kaupapa Māori. The two finalists both stood out with their innovative approach to translation, wonderful text and illustrations, and creativity of storylines.
Children's choices rule in the newly revamped Children's Choice Awards in 2015. This year, more than 6500 children and young adults from 106 schools from throughout the country have selected their own finalists from the 149 books submitted for the awards. In previous years, the Children's Choice was made from the judges' finalist list, rather than from the full number of submitted books.
Of the 20 books chosen as Children's Choice finalists, seven match those on the judges' list, so we're very much looking forward to seeing the results of round two of the children's vote over the next seven weeks," chair of the New Zealand Book Awards Trust, Nicola Leggat says.
Voting for the Children's Choice opened on Tuesday, June 9 and closes on Friday, July 31. This year there will be a winner in each category.
For the second year, the five Picture Book finalists' books are being sent to Prince George of Cambridge and this time his new-born sister Princess Charlotte as well. Each of the five books has a personal message from its author to both children.
Finalists

Picture books
Construction by Sally Sutton & Brian Lovelock
Walker Books Australia
I Am Not a Worm
By Scott Tulloch
Scholastic New Zealand
Jim's Letters
By Glyn Harper and Jenny Cooper
Penguin Random House
Keys
By Sacha Cotter and Joshua Morgan
Huia Publishers
Little Red Riding Hood…Not Quite
By Yvonne Morrison and Donovan Bixley
Scholastic New Zealand
Non-Fiction
Ghoulish Get-Ups: How to Create Your Own Freaky Costumes
by Fifi Colston
Scholastic New Zealand
Māori Art for Kids
by Julie Noanoa and Norm Heke
Craig Potton Publishing
Mōtītī Blue and the Oil Spill
by Debbie McCauley
Mauao Publishing
The Book of Hat
by Harriet Rowland
Makaro Press/Submarine
Under the Ocean: explore & discover New Zealand's sea life
by Gillian Candler and Ned Barraud
Craig Potton Publishing
Junior Fiction

Conrad Cooper's Last Stand
by Leonie Agnew
Penguin Random House/Puffin
Dragon Knight: Fire!
by Kyle Mewburn and Donovan Bixley
Scholastic New Zealand
Monkey Boy
by Donovan Bixley
Scholastic New Zealand
The Island of Lost Horses
by Stacy Gregg
HarperCollins
The Pirates and the Nightmaker
by James Norcliffe
Penguin Random House/Longacre Child
Young Adults
I Am Rebecca
by Fleur Beale
Penguin Random House
Night Vision
by Ella West
Allen & Unwin
Recon Team Angel: Vengeance
by Brian Falkner
Walker Books Australia
Singing Home the Whale
by Mandy Hager
Penguin Random House
While We Run
by Karen Healey
Allen & Unwin
Maori Language Award
Hoiho Paku
by Stephanie Thatcher
Translated by Ngaere Roberts
Scholastic New Zealand
Ngā Ki
by Sacha Cotter and Joshua Morgan
Translated by Kawata Teepa
Huia Publishers
(translation of Keys, a finalist in the Picture Book category)