News
Museum offers an amazing journey through the human body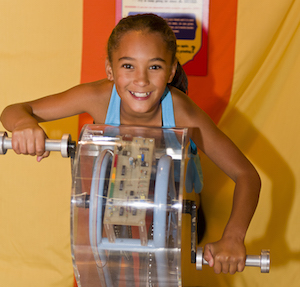 Smelly toilets, a giant nose, a huge mouth and a heart that never stops beating all feature in a new family-focused exhibition at Waikato Museum.
Body in Action opens on July 4 and explores the way our bodies work in colourful and exciting ways.
Body in Action encourages visitors to explore different aspects of the human body with more than 20 interactive items, 12 models and displays, and a selection of objects from the David Warnock Medical Museum.
Waikato Museum director Cherie Meecham says visitors can crawl through a giant nasal passage, slide down the oesophagus, venture through guts and learn what happens at the other end.
"We're really excited to bring this highly engaging, fun science experience to Waikato Museum in time for the July school holidays," Ms Meecham says.
"With experiences like the Giant Nose, Amazing Tireless Heart, Giant Mouth and Smelly Toilets, children can have endless fun while putting their minds to work at the same time."
Waikato Museum is also offering Body in Action education science programmes for schools and birthday party packages until the exhibition closes on October 11, 2015.
Admission to Body in Action is $5 (children 0- 3 years old free), with discounted combo deals available, which include the Exscite and Planet Warriors interactive science galleries. Visit waikatomuseum.co.nz for details.
Body in Action is developed and toured by Te Manawa Museum of Art, Science and History, Palmerston North.