News
Fewer students are being suspended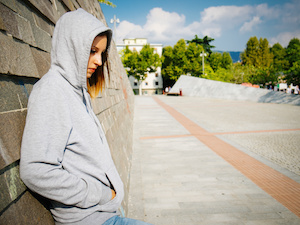 A drop in the number of school students being suspended, stood-down, excluded and expelled has been welcomed by Education Minister Hekia Parata.
"The numbers are the lowest since record-keeping began 15 years ago and have fallen sharply since 2008," Ms Parata says.
The Student Engagement information shows that since 2008 the number of suspensions in state and state-integrated schools has fallen by 38 per cent to 2,692.
"This means more students are spending more time at school, laying the foundations for future success," Ms Parata says.
"The information also shows that since 2008 stand-downs have dropped by 29 per cent to 14,437, while exclusions have fallen by 34 per cent to 900 and expulsions by 25 per cent to 116.
"The numbers are improving, and this is great news for students, teachers and parents. However, we know there is still more to do. The numbers for Māori, Pasifika and boys are higher than for Pākehā and girls, for example.
"We want every student to enjoy the benefits of educational success so it is great that the Positive Behaviour for Learning (PB4L) programme is helping to create a more inclusive and supportive environment for students in almost 600 schools, including more than half of the country's secondary schools."
The figures also show that the number of transient students (students who change schools twice or more in a school year) is declining and that fewer students are being granted early leaving exemptions to leave school before the age of 16.
"More and more of our young people are seeing the point of staying in education longer.
"There are now 23 Trades Academies, providing 5,250 students with the opportunity to gain NCEA Level 2 while developing work-related skills.
"There'll be 1200 more places available in the four years beginning 2016," Ms Parata says.