News
Young rugby league players to benefit from new trust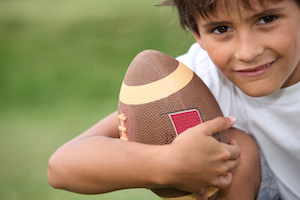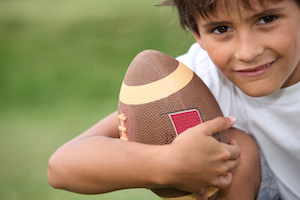 Rugby league at grassroots and secondary school levels are set to benefit from a new trust being created by Sir Owen Glenn.
Sir Owen is to transfer his 50 per cent stake in the NZ Warriors rugby league franchise to a trust named the 'Sir Owen Glenn Warriors Trust' to further the game for young players.
"I will honour the commitment I made earlier in the year to transfer my stake in the NZ Warriors for the benefit of the rugby league community and the development at the grassroots level by enhancing opportunities for kids to participate in primary and secondary schools rugby league for their own growth and development. This will hopefully assist with the growth of the game," Sir Owen said.
"I am pleased to announce that Bill Birnie, the Hon. John Banks and Mark Rice will be appointed as board members of the Trustee of the Trust. I am also delighted to announce that Sir Ralph Norris will be the Patron of the Trust.
"Bill is ideally suited to chair the trustee board given his role as a board member of Sport NZ, High Performance Sport NZ and the Warriors, and will work with the national sporting body, New Zealand Rugby League, to foster growth of the game in New Zealand," Sir Owen said.
"As a previous Minister of Sport, Mayor of Auckland and passionate rugby league supporter, the Hon. John Banks is also ideally suited to be a board member of the Trustee. With John's background as a senior player and past Presidents of the Mt Albert Rugby League Club and Northland Rugby League, John will make a major contribution to the Trust.
"Mark Rice is the principal of St Paul's College in Auckland, a school that has a positive rugby league culture and encourages participation in the sport. Mark is also a Trustee of Sport Auckland, a past convenor of the NZ Secondary Schools Rugby League Council and recent past member of the Auckland Secondary School Heads Association College Sport board. Mark's extensive experience in education and sport makes him an ideal board member."
NZRL chief executive Phil Holden confirmed that resources for the administration of the trust would be provided by the national body.
"I am delighted with Sir Owen's decision to establish the Sir Owen Glenn Warriors Trust which, in time, I am sure, will assist us in growing the game of league in New Zealand," Mr Holden said.
Sir Owen also announced that he would settle an additional $100,000 on the trust, and lead a process with the trustee board members and the NZRL to produce a five-year blueprint to advance the sport of rugby league in New Zealand.