News
Shanghai visit aims to inspire educators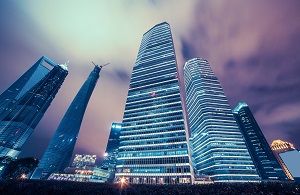 Eight New Zealand secondary teachers will participate in the Asia New Zealand Foundation's Shanghai Business Forum from May 17 to 23.
The annual forum provides on-the-ground insights into China's business environment, inspiring educators to include more content about the country in their teaching.
The teachers will hear from New Zealand government agencies and experts in a range of industries to gain a broad understanding of China's business environment, economy and marketplace. They will meet with New Zealand start-ups Boost Agile, which helps companies develop software projects better, and Rare HQ, a global branding agency. They will also be briefed by Disney Corporation and visit clothing factories, the Shanghai Urban Planning Center and low-cost airline company Spring Airlines.
The participating teachers are:
• Andrea Benioni, assistant principal and head of commerce at Sir Edmund Hillary Collegiate in Auckland
• Roger Boyce, head of social sciences at Rathkeale College, Masterton
• Miranda Collins, teacher in charge of economics and business at Orewa College, Auckland
• Vicky Crawford, head of learning area for social science and teacher in charge of the business academy at Albany Junior High School, Auckland
• Sharon Gudsell, teacher in charge of commerce at Avonside Girls' High School, Christchurch
• Jody Plummer, learning area leader for social sciences at Onslow College, Wellington
• Tina Ramakers, teacher in charge of business studies at Diocesan School for Girls, Auckland
• Richard Winson, curriculum leader of social studies, Rangiora High School, Canterbury
To help them explore Shanghai and learn more about Chinese culture, the teachers will also be set a series of challenges, such as finding and visiting a Buddhist temple, tracking down a Kiwi meat pie and buying some of Shanghai's best-known dumplings.
Asia New Zealand Foundation director, education Jeff Johnstone says the forum is one of several professional development programmes for teachers and principals in Asia.
"China is New Zealand's second-biggest export partner and an important source of students, tourists and immigrants. But relatively few teachers have had the opportunity to travel to China and many learnt little about the country during their own schooling. They will use this experience to develop case studies and units of work for their classes.
"Shanghai provides an environment that is challenging, inspiring and informative for participants. Teachers who have participated in previous forums say it has given them a new perspective on the importance of Asia to New Zealand's future – particularly in relation to their students' future careers.
"The New Zealand Curriculum highlights the importance of meeting the educational needs of an increasingly diverse population and enabling students to become successful global citizens."