News
Sandwiches for lunch lift protein levels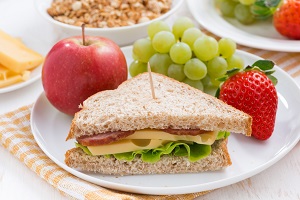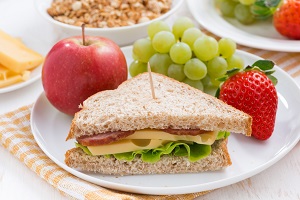 A nationwide survey has revealed that only two per cent of Kiwis are aware that bread is a high source of protein in their daily diet.
The survey, carried out by Perceptive Research on behalf of Tip Top Bakery earlier this month, showed that seven out of 10 Kiwis believed bread had low levels of protein, while 90 per cent thought meat was the highest source of protein.
"Protein is a vital nutrient for the growth and development of children," dietitian at the New Zealand Nutrition Foundation Sarah Hanrahan, says.
"It also helps to maintain sustained energy and leaves you feeling fuller for longer. It was surprising to see how few people surveyed thought bread was a significant source of protein when in fact it is good daily source."
Tip Top Bakery is making it even easier to boost children's protein intake through the number-one item Kiwi parents include in the lunchbox, with the introduction of Tip Top Hi-Protein bread. Just two slices (one serve/74g) provide over half the daily required amount of protein for young children (aged 4-8 years), and at least a quarter of the required daily intake for teenagers.
"Tip Top Hi-Protein bread is packed full of goodness, with higher levels of protein than most breads it is a healthier choice for school lunches and of course is just as delicious for those picky eaters," Tip Top® Bakery ambassador and editor of Food Lovers, Helen Jackson says.
The new variant has been a work in progress, taking more than 15 months from the initial concept to the final loaves hitting shelves last week.
"We've known that bread is a staple in most Kiwi homes," Master Baker at George Weston Foods, Doug Leighton says.
"As a result we decided to create a loaf that would provide Kiwis with the chance to boost their protein intake without changing their eating habits, whether it's toast and your favourite jam for breakfast or a healthy sandwich at lunch time."
Available in Oat, and Soy & Linseed variants, the Tip Top Hi-Protein loaf is made from naturally sourced protein boosting ingredients and contains no artificial colours or flavours. In addition one serve has 10.2 grams of protein, while the Soy & Linseed variant has slightly more protein with 11.2 grams, over five grams more than Tip Top® Supersoft White bread.