News
Jump Rope for Heart celebrates 30 years of skipping for health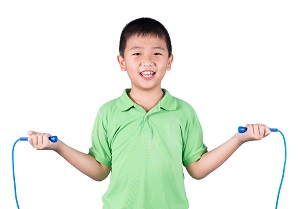 Jump Rope For Heart, a free physical activity programme run by the Heart Foundation, is marking its 30th birthday this year.
To celebrate the occasion the Heart Foundation is encouraging all schools to get involved in the programme, which is designed to help school children learn about the importance of physical activity.
Shabana Stuart, from the Heart Foundation, says Jump Rope For Heart has helped over 2.4 million Kiwi children learn to skip since 1985.
"Jump Rope is all about teaching Kiwi kids to look after their hearts by learning a variety of skipping skills, while having heaps of fun with their school friends. Getting children moving from an early age is so important because it sets them up for a lifetime of good heart health."
Ms Stuart says the programme also helps children learn about heart disease and what the Heart Foundation is doing as a charity to address its prevalence in New Zealand.
"Almost 65,000 children took part in Jump Rope For Heart last year, raising a massive $140,000 to support the Heart Foundation. Through their fundraising, we're able to put money back into the programme and continue reaching Kiwi kids with our heart-healthy messages."
Jump Rope For Heart also helps children learn about leadership, communication, teamwork, balance and rhythm, Ms Stuart says.