News
ENZ – Kea partnership targets alumni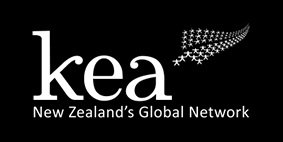 International education agency Education New Zealand has announced a new partnership with Kea, a global community of more than 600,000 expatriate New Zealanders and friends of New Zealand around the world.
Through the partnership Kea will welcome international students and New Zealand-educated alumni into Kea's community of Kiwis and friends of New Zealand living overseas, boosting the near-$3 billion international education sector.
The partnership will also establish an international education version of Kea's World Class New Zealand (WCNZ) network, initially in South East Asia.
Kea's community connects its members with New Zealand and with one another, so the country can use the expertise, influence and connections of Kiwis who have settled overseas.
ENZ sees Kea as another way to link international students and New Zealand-educated alumni around the world – and for them to stay in touch with New Zealand and its wider international community long after they have returned to their country.
ENZ general manager marketing and channel development Hannah Lee-Darboe says developing an international education network through Kea will showcase the benefits of New Zealand education to a global audience of people passionate about our country.
Global networks such as Kea can help spread ideas, opportunities and success stories," she says. "Alumni are also really important for their word-of-mouth recommendations about studying in New Zealand and the value of international education for cultivating long-term global connections.
"Many former international students remain champions of New Zealand and our education offerings. The connections people make as students are often life-long, and result in business development and investment, international research and creative ideas."
International education is New Zealand's fifth-largest export earner, generating $2.85 billion in 2014 from almost 100,000 international students and through the export of education services. The government is aiming to grow the value of the sector to $5 billion by 2025.
Kea and ENZ are currently seeking nominations of high- profile New Zealand-educated international alumni residing in South East Asia to be a part of the WCNZ network, which consists of Kiwi industry leaders including Mark D'Arcy, Global Director of Creative Solutions at Facebook, and London-based jewellery and accessories designer Amanda Allen, whose work appears in Harpers and Vogue.
ENZ will help Kea find people to add to Kea's network. ENZ and its industry partners will be able to build a relationship with this audience via Kea.
This partnership makes so much sense," Kea's chief executive Craig Donaldson says.
"Kea's global network enables students to stay connected to New Zealand after they leave, while it provides an easy way of interacting with alumni and current international students."