News
Drone rangers: students take virtual field trips in the McKenzie Country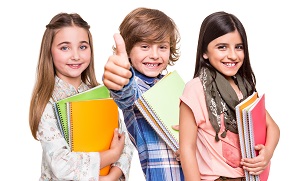 School students from across New Zealand are descending on the Mackenzie Country this week, learning about how hi-tech tools and technology – from drones to GPS – are being used to support conservation in the area. But they won't even leave their classroom.
Virtual Field Trips use multimedia and web technologies to enable school students from all over New Zealand to visit inaccessible places and chat with experts, all from their classroom.
"Through participating in a Virtual Field Trip, these students get to visit remote locations that would normally be too expensive or impractical to travel to. It's the next generation's version of the traditional field trip," acting manager New Zealand Geospatial Office Rob Deakin says.
"As part of the trip, students will try out geocaching, learn how Department of Conservation staff use mobile mapping, and see how GPS is used for farming and outdoor recreation.
"They'll learn a bit about Land Information New Zealand's (LINZ's) biosecurity work in the Mackenzie country and see LINZ's new drone in action, using it to monitor and map wilding conifer infestations.
"We're also running a Name the Drone competition for enrolled students, with the winning name to be announced on the first day of the trip. Who knows what they'll come up with!"
During the field trip, two teachers are travelling around the Mackenzie Country, filming stories about how geospatial technology is being applied in the field, from farming to pest control to tourism. Students at schools that have signed up for the field trip then view this content, which is tailored to their curriculum, and they have the chance to quiz experts via audio-conference about how they use geospatial technology.