News
Contract boosts science career opportunities for students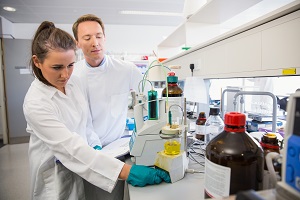 More young people in South Auckland will have the opportunity to enter an exciting career in science, following a recent contract win by COMET Auckland from the Ministry of Business, Innovation and Employment.
COMET, on behalf of the Auckland STEM Alliance, is one of three groups around New Zealand to be awarded the MBIE 'Science in Society' contract. Providers in Otago and Taranaki will also roll out the initiative.
Skills Manager for COMET Auckland and Secretariat of the Auckland STEM Alliance, Shirley Johnson, says: "We are delighted to have been awarded the MBIE contract for the Science in Society pilot project, alongside our Taranaki and Otago counterparts."
Ms Johnson says at present, there is not enough being done to engage, inspire and support young people into science careers. With STEM skills in high demand and skills shortages across New Zealand, if this trend continues there will be insufficient science knowledge and skills to support future economic development and community well-being.
"For this exciting and much-needed initiative," she says, "the Alliance will be the glue between young learners and authentic, research-based experiences with scientists, which we are confident will inspire and encourage the next generation of scientific minds and leaders.
"The Alliance has worked extremely hard for two years now, to increase participation in STEM subjects at secondary and tertiary education levels in Auckland, so the pilot project is a natural extension of our work. The more science conversations there are, at home, at school, and in the community, the more likely people are to consider science as a pathway for their future."
Chief executive of COMET Auckland, Susan Warren, says: "As the backbone organisation of the Alliance, COMET's 15 years of dedicated work in South Auckland means we have the community-level connections to ensure the MBIE's pilot Science in Society project is a success.
"With a third of New Zealand's population, Auckland will produce at least a third of the nation's scientists. We're enthused and proud to be in a position where we can enhance the number of youth going into the science field."
The Alliance steering group is made up of COMET Auckland, Fisher & Paykel Healthcare, NIWA, Liggins Institute, Plant and Food Research and the Auckland University Faculty of Science.
It is also supported by a wide number of other science organisations, schools and businesses. The Southern Initiative and ATEED have also partnered with the Alliance to expand the reach and depth of community and business networks supporting science education within South Auckland.