News
New principal appointed at Wairoa College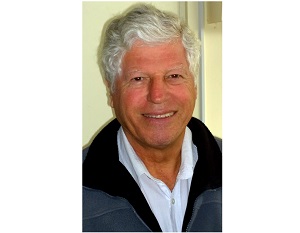 The Wairoa College Board of Trustees has announced the appointment of Dr Chris Allen to the position of principal.
Board chairman James Baty says Dr Allen has a wealth of knowledge and experience that he brings to the role. Holding a Bachelor Education, a Graduate Diploma in Business (IT Education) and a PhD in Education and Small Business, Dr Allen is well placed to lead the college into the future.
"Dr Allen's experience demonstrates that he excels in effective human relations, he is student focused and initiates and establishes personal growth and career pathways," Mr Baty says.
"Dr Allen was born in Auckland to an Australian mother and a Samoan father. He has worked with Maori, Pacific Islander, Aboriginal and Torres St Islander students in mathematics, business and English classes in Brisbane and the Gold Coast and now brings his wisdom and experience to Wairoa."
Current principal Brian Simpson and his staff have significantly raised student achievement and Brian leaves the college with solid foundations for building on success, Mr Baty says.
Dr Allen begins in the position on June 2, 2015 and looks forward to a long association with Wairoa College and the community.