News
Hillcrest High School students dominate art awards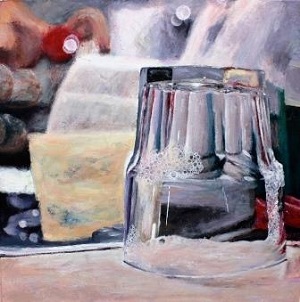 The winners for the 2015 secondary school art awards have been decided for another year with Hamilton's Hillcrest High School again dominating prizes.
Excellence in Art Competition was created specifically for senior secondary school students in the Waikato, Coromandel and Newmarket in Auckland.
Two thousand dollars in cash prizes have been awarded with the top prize of $500 being won by Hillcrest High School's Emma Savage (entry right) with her school also receiving $500.
Second prize of $300 was won by Chelsea Lowther of Hamilton Christian School, with the third prize of $200 going to Alanah Hanley, also from Hillcrest High School.
The judges also awarded Honourable Mentions to Angie Zhou (Hillcrest High School), Harrison Forlong (Fraser High), Sarah Boyed (Epsom Girls Grammar) and Llenyd Price (Hillcrest High School).
The competition has been supported by Creative Waikato and has been run and sponsored by Paterson Burn Optometrists.
Senior Paterson Burn Optometrists partner Adrian Paterson says the standard of artwork being entered into the awards continues to impress.
"We are pleased to be able to continue our support of the awards and to provide a creative forum for secondary school art students. The fact that the awards are so strongly supported is rewarding as a sponsor," he says.
The competition judges were Leafa Wilson, art curator from Waikato Museum, and full-time artist Sante Cronje from Cambridge.
Emma Savage's win means the art awards have been won in consecutive years by Hillcrest High School.
All the art award paintings remain on display at the Creative Waikato offices in Alexandra Street in Hamilton.