News
Budding chefs offered chance to win cash for their school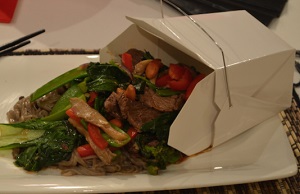 Teams of young chefs once again have the chance to wow New Zealand with their culinary skills and creativity in the kitchen, and win cash for their school.
The call is out for teams of 11-15 year-olds who dream of becoming the next superstar chefs to enter the sixth annual MAGGI Kitchen Showdown cooking competition.
Teams enter online by submitting a recipe for a nutritious and balanced main course meal for a family of four, costing less than $20.
The top eight teams' recipes will be showcased on The 4.30 Show over eight weeks. The MAGGI Kitchen Showdown judges will then have the tough job of selecting three teams to compete in the national final in Auckland in August, where $5000 is up for grabs for the winning team's school(s).
This year teams can consist of members from different schools, and the age range has widened to 11-15 year-olds. These changes mean that even more budding young chefs will be able to learn all about cooking delicious, nutritious and affordable meals the whole family can enjoy.
The 4.30 Show presenter Mike Lee and Richard Brogan from the MAGGI Kitchen are back to judge this year and are excited about the competition's new format.
"This year's MAGGI Kitchen Showdown is set to be better than ever! It's going to be great to see teens involved in the competition for the first time, and I'm looking forward to seeing the range of delicious, creative meal creations the teams come up with," judge Brogan says.
Each team must create their very own recipe, with a few key requirements.
The meal must:
– be a main course meal and be able to serve a family of four people (two adults & two children)
– cost a maximum of $20 to make
– include the use of at least one MAGGI product
– be able to be made and plated up in no more than 50 minutes.
Last year, the Sancta Maria College team 'SMS Sizzling Chicks' took out the national title and went away with $5000 for their school, with Palmerston North Intermediate's 'The Spice Chicks' and Barton Rural School's 'Country Cooks' taking the runner-up spots.
Entries close Friday, June 26, 2015.
Teams must consist of two to four students from ages 11-15 (as of August 31, 2015).