News
Big rigs bound to excite students at Christchurch careers expo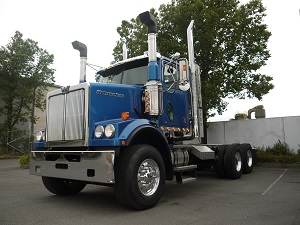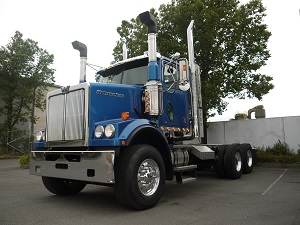 New Zealand Trucking Association will be taking trucks to students at the Careers Expo being held at Horncastle Arena in Christchurch from May 7-9.
Career options in the road transport industry, which students may not be aware of, will be promoted over the three days of the expo and no doubt they will be wowed by truck bling.
Western Star and Man trucks will take centre stage inside the arena. Students will be able to climb in and get a real feel for what it's like to be a truck driver. This will be an exciting opportunity to get up close to the big rigs that many students may never have had before.
On hand will be Candrive, a local Canterbury training organization, which -will be able to outline its training programmes for students who want to find out more about getting licences. Candrive will have their training vehicle on site.
Technology is moving fast in the transport industry so International Telematics will be on hand to explain their single platform telematics systems for trucks and transport vehicle fleets.
"We see this as a wonderful opportunity to facilitate this group of companies and to engage with schools' careers advisors and students at the Careers Expo," NZ Trucking Association CEO Dave Boyce says.
"A lot of people don't realise that the opportunities are huge in the industry and that there are many different sector choices and industry choices. Our message will be clear at the expo: 'Start by just getting your driver's licence'. Then get your Class 2, and from then on, you're on your way."
The expo runs on Thursday, May 7, 9am-3pm and 5pm-7pm;
Friday, May 8, 9am-3pm and Saturday, May 9, 9am-3pm.