News
Top entertainers chosen as favourite celebrities in student census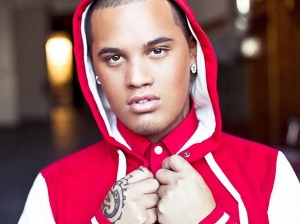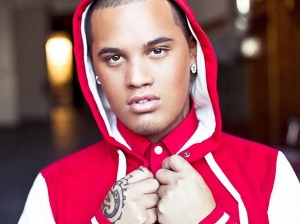 Singer and The X-Factor New Zealand judge Stan Walker is Kiwi kids' favourite local celebrity, according to the first insights to emerge from CensusAtSchool/TataurangaKiTeKura, the only national survey of what schoolchildren are thinking, feeling and doing.
Walker, 24, who shot to fame after winning Australian Idol in 2009, was in front after day three of CensusAtSchool/TataurangaKiTeKura, a long-running, online educational project that brings statistics to life in the classroom. Supervised by teachers, students aged between 9 and 18 (Year 5 to Year 13) answer 35 questions in English or te reo Māori about their lives, then analyse the results in class.
CensusAtSchool/TataurangaKiTeKura was launched on Monday March 16, and by 5pm on Wednesday, March 18 more than 2500 students had taken part.
Among the questions they answered was: "Who is your favourite New Zealand celebrity?". They could name anyone. Many said they didn't have a particular favourite, but among those who did, Walker, of Tūhoe and Ngāti Tūwharetoa, picked up 25 per cent of the votes. Second was Auckland singer Lorde, 18, whose 2013 debut single, Royals, was an international hit. She got 21 per cent of the vote.
CensusAtSchool/TataurangaKiTeKura co-director Rachel Cunliffe, an online communications and youth culture specialist, says Stan Walker's talent, coupled with his sincerity and positive nature, makes him very appealing to children and young people. "Stan Walker rose above a really rough childhood, and that's inspirational. He's also a role model – he was campaigning against bullying long before it became a huge issue on The X Factor New Zealand."
Ms Cunliffe says Lorde's appeal lies not only in her music, but also in her refusal to be anything other than herself.
"She's a positive, strong, empowering personality."
More than 1700 teachers from 834 schools all over New Zealand have registered for CensusAtSchool, which runs until May 29.
CensusAtSchool, now in its seventh edition, is a collaborative project involving teachers and the University of Auckland's Department of Statistics, with support from Statistics New Zealand and the Ministry of Education. It is part of an international effort to boost statistical capability among young people, and is carried out in Australia, the United Kingdom, Canada, the US, Japan and South Africa.
The countries share some questions so comparisons can be made, but the majority reflect New Zealand students' interests.