News
Times to apply for Enviroschools' Taiwahiti Action Funding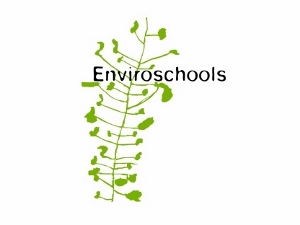 Applications are now open for the 2015 Enviroschools' Taiwahiti Action Fund, with the funds being made available by Eastland Port for "student-led action projects".
Each year, the port contributes $3000 and Tairawhiti Enviroschools $1000 to make up a total funding pool of $4000.
Eastland Port general manager, Andrew Gaddum, says the sponsorship partnership reflects the port's ongoing commitment to the local environment as well as to the local economy.
"It's been exciting to see the projects completed by schools who received funding last year. Makaraka School wanted to enhance their learning edge garden with a student-designed sign so everyone would know what the school area and name means. They were able to install the sign with the help of money from the Action Fund.
"Waikirikiri School students built and installed planter boxes, and at Te Wharau the kids assembled and installed a new bike rack area. Eastland Port continues to donate bark to schools too, but the Action Fund is a more tangible and fulfilling way for us to give back to the community in which we operate."
Among the other projects completed in 2014 were a stone pathway into the nature garden at Ormond School and a bee-friendly garden at Matawai School.
Schools wishing to apply to the fund must be part of the Enviroschools programme, and need to have their applications in by April 1, 2015.
Regional Enviroschools coordinator from Gisborne District Council, Anne Lister, says applications must state how individual projects relate to one or more of Enviroschools' guiding principles. Schools are also asked to consider various criteria such as how their projects might contribute to reducing pressure on infrastructure such as water reticulation, stormwater networks, landfills and roading networks or minimising negative impacts on the environment.