News
Time running out to apply for Singapore trip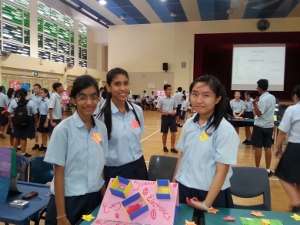 Applications for a six-day tour to Singapore in July, hosted by Asia New Zealand Foundation with 10 participants, close at the end of this month.
The major purpose of the trip is to establish cultural connections between students in New Zealand and Singapore. This will involve participants spending time in a Singaporean school. Applicants must be: a principal and another staff member (senior manager or teacher) from the same school (who must attend together); or a teacher from a school that already has an established relationship with a school in Singapore.
Principals will be expected to establish links between their school and the Singaporean school. Teachers will be expected to partner with local teachers to determine how they will establish sustainable connections between their students.
Participants will have the opportunity to gain first-hand experience of the education system in Singapore, as well as the culture, customs and growth and development in the region.
They will also be able to establish links between New Zealand and Singaporean schools and will be exposed to a range of Asian cultures (Chinese, Malaysian and Indian) and languages (Mandarin, Malay and Tamil).
The trip will run from Sunday, July 5 to Saturday, July 11, 2015 (first week of the New Zealand school holidays).
The Asia New Zealand Foundation covers all in-country costs including hotel accommodation, travel and meals related to the programme.
In addition to the in-country costs, travel grants of $1000 per participant will be provided to schools to assist with international airfares.
Participants will be responsible for their own airfares, travel insurance and personal spending money.
Deadline for applications: March 30, 2015
Successful applicants informed by: April 10, 2015
Unsuccessful applicants informed by: April 17, 2015