News
Student census focuses on bullying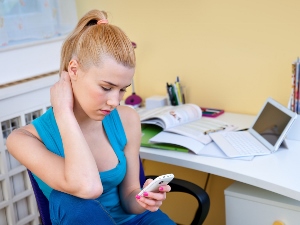 New Zealand schoolchildren will share their thoughts on bullying in a nationwide survey launched this week.
CensusAtSchool/TataraungaKiTeKura is a long-running, online educational project that brings statistics to life in the classroom. Supervised by teachers, students aged between nine and 18 (Year 5 to Year 13) answer 35 questions in English or te reo Māori about their lives, then analyse the results in class.
Already, more than 1618 teachers from 808 schools all over New Zealand have registered for CensusAtSchool, which runs from March 16 to May 29.
For the first time, children will be asked for their opinions on bullying. CensusAtSchool co-director Rachel Cunliffe says the questions were developed in response to calls for greater discussion of the issue, which has been identified as a major problem in New Zealand.
"Bullying of any type – whether it's verbal bullying or cyber-bullying – can have a huge and negative impact on children's learning," she says. "And as statistics is about recording what happens in real life, we have an opportunity to hear what children really think about the problem and, hopefully, encourage greater discussion of bullying."
The bullying questions are as follows: Is bullying among students a problem at your school? When did you first personally experience or become aware of bullying behaviour? Who do you think are cyberbullies? How old do you think cyberbullies are?
Other questions in the survey this year ask students to undertake practical activities, such as weighing their schoolbag, and paint a picture of their lifestyle through questions such as: Where did you eat your dinner last night? About how many txt messages did you send yesterday?
CensusAtSchool, now in its seventh edition, is a collaborative project involving teachers and the University of Auckland's Department of Statistics, with support from StatisticsNZ and the Ministry of Education.
It is part of an international effort to boost statistical capability among young people, and is carried out in Australia, the United Kingdom, Canada, the US, Japan and South Africa. The countries share some questions so comparisons can be made, but the majority reflect New Zealand students' interests.