News
Parent Interviews seeks funding for expansion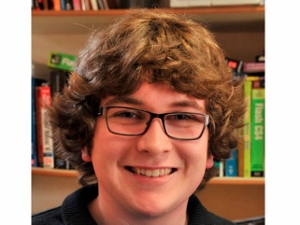 Business owner, 19-year-old Indy Griffiths is seeking funding for his company Parent Interviews by selling shares through the crowdfunding website PledgeMe. He is the world's youngest-ever equity crowdfunder.
"PledgeMe is proud to be supporting Indy's awesome business which is going to change the way in which parents schedule parent-teacher interviews, making everyone's lives easier," PledgeMe CEO Anna Guenther said.
"We're excited someone so young is taking the entrepreneurial leap and choosing to do it different with PledgeMe. Indy has already achieved so much at a young age, and we can't wait to see where he goes with some funding and his crowd behind him."
Parent Interviews is event management made simple for parents, teachers, and schools. After launching in 2013, the company is now managing over 50 schools and interviews for over 23,000 students across New Zealand.
Ms Guenther said on the back of their existing customers and revenue stream, Parent Interviews was looking to bring their crowd in to help them grow.
"Parent Interviews are looking to raise $50,000 to $150,000 by selling 4.8 to13 per cent of their company," Ms Guenther said.
"This is a great goal for a startup with existing customers and a large international market with ambitions to scale."
Mr Griffiths said their crowd mainly consists of parents and teachers who use Parent Interviews for their child's interviews.
"We're fans of the idea that the people who use and interact with Parents Interviews can be a part of our company as we start our global expansion," Mr Griffiths said.
"Crowdfunding seemed like the right option, as it allows anyone to invest instead of a select group of investors.
"We're at a stage where we've built a product already used and loved by hundreds of thousands of parents and teachers across New Zealand, and now we want to grow.
"Our focus is to build an effective team to help lead the company into new markets, and improve our website even further for parents and teachers.
"The number of schools and institutions in markets such as Australia, the United Kingdom, and the United States is massive compared to New Zealand, and the design of Parent Interviews offers a 'one size fits all' solution for event management for schools and institutions in other markets."
To invest in Parent Interviews visit www.pledgeme.co.nz/investments/81 (this link won't be live until Saturday morning).
To find out more about Parent Interviews at www.parentinterviews.co.nz