News
International conference to run on MLE lines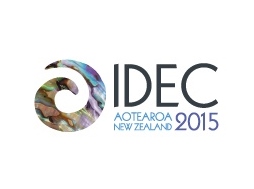 Over 400 participants from as far away as Canada, the UK and Finland are expected to attend the International Democratic Education Conference (IDEC) being held at Nelson's Founders Park from April 9-12.
The annual conference is held in a different country each year, with this being the second time it has been held in New Zealand – Aotearoa.
Conference director Birgit Baader said the conference would bring together educational leaders and change-makers from over 20 countries.
"There are more and more schools, teachers, parents and students who feel it's time for a move away from the 'industrial age' education system with one teacher in front of a large group, all expected to learn the same thing at the same time and pace," she said.
"Democratic Education is a child-led and project-based way to help children learn, focused on their own interests and pace."
IDEC 2015 will be run in line with concepts of modern learning environments. Ms Baader said this meant a participatory format where people could engage in a range of hands-on creative and collaborative educational activities in an 'environment of trust, equality and enjoyment'.
"The conference caters for people who are new to the democratic education concept and those who have been involved for years," she said. "The programme covers all ages – there are keynote speakers from around the world, as well as interactive workshops, discussion forums and a youth zone offering collaborative projects for young people."
The international guest speaker list is headed by Yaakov Hecht from Israel, the father of 'education cities', a community-based way of learning. Also featuring are Justo Mendez and Ana Yris from Nuestra Escuela (Mission of Love) in Puerto Rico, and Kate Lipkis from the Californian Council in Schools Programme.
National presenters include Professor Niki Harre from Auckland University, the author of Psychology of a Better World, Dr Rose Pere from Te Wheke – the octopus model of health, and Rangimarie Parata from Te Pā o Rākaihautū, an innovative learning village in Christchurch.
The International Democratic Education Conference (IDEC 2015) is a bi-culturally hosted international event that honours the Tāngata Whenua (People of the Land) and incorporates Tikanga Māori (Indigenous Customs & Protocols).