News
Explicit sex education programme coming to NZ high schools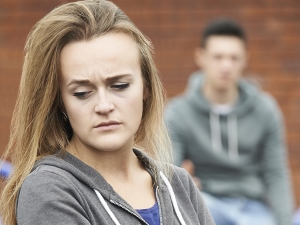 A unique new sex education programme for schools that deals explicitly with developing positive, 'whole person' sexuality while addressing issues such as pornography, consent, rape and teen pregnancy is being brought to New Zealand.
Its Australian author, sexologist Liz Walker, is founder of Youth Wellbeing Project, an independent community organisation that has been active since 2010 in helping schools and communities around Australia openly discuss youth sexual behaviour.
Based on best practice sexuality education and curriculum standards, the RELATIONSHIP IQ programmes developed by Youth Wellbeing Project are grounded in a whole-person- centred focus, and have been praised in Australia for their fresh approach.
Starting in primary schools with BODY IQ, children are encouraged in body safety education and asking for help from trusted adults if they see anything online that makes them feel uncomfortable.
Unlike school sex education programmes that often deal primarily with the physical aspects of sexual health, Ms Walker says the IQ programmes were developed to create awareness with young people that "sexual integrity is the foundation of meaningful and authentic connections".
"These programmes provide insight into sexuality as a multi-dimensional and central aspect of being human, and aim to empower and encourage young people to gain the necessary foundational skills to develop healthy, respectful and equal relationships," Ms Walker says.
The High School IQ programmes do not shy away from tough areas, addressing topics such as sexting, abusive sexual behaviour, gender-based violence, diversity, discrimination and bullying head on. They also encourage young people to make proactive choices to prevent unexpected pregnancy and sexually transmitted infections.
Ms Walker says she has been working towards coming to share the IQ programmes and professional development with New Zealand ever since she read about the much-publicised 'Roast Busters' case in 2013.
She says that similar to Australia, there is an ongoing need for New Zealand schools to make quality sex education a mandatory part of schooling to address the culture of abuse that is created by pornography-saturated messages prevalent in digital media.
She believes a much stronger message needs to be sent to teenagers about sexual activity, respect, consent, boundaries and safety, and that this message should come from both schools and parents.
"Unless rape myths are confronted through a comprehensive whole-school approach to sexuality education, and young men and women are challenged to diffuse abusive situations, more stories similar to 'Roast Busters' may surface," Ms Walker says.
"While teens have engaged in sexual behaviour for years, digital media is blurring the lines and compounding the effects on the young people involved.
"In my work as a sex educator, I've learned that teenagers want to hear what parents and trusted adults have to say about sex and will appreciate common sense advice that brings balance back into what's become a pornography-dominated domain.
"Our teens have been led by pornography-saturated messages to believe that sex is just sex. This framework for sexuality has many damaging aspects, including insecurity about the shape and size of body parts, confusing messages around pleasure, and a lack of understanding regarding the emotional aspects of sex and relationships," she says.
"Young guys are often surprised when their girlfriend doesn't want to do the same as what they've viewed online, and young women who are coerced into unrealistic expectations are left feeling violated and confused.
"Extreme cases of sexual violence are one of the potential outcomes of young people accepting these messages. It is devastating to all involved and it's the community's responsibility to address this."