News
Winners of genealogy competition announced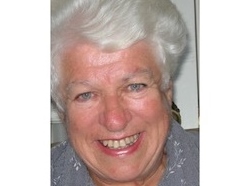 'What did you do in the war – Grandy?'
This was the question asked in the 2015 Schools Genealogy Competition organised by the New Zealand Society of Genealogists (NZSG).
Children from all over New Zealand entered the competition with over 100 entries being received. The standard was so high this year that the winners were very hard to select, the NZSG says.
The competition has two school year categories and a written and poster section in each. The NZSG says it was particularly impressed by the quality and standard of the entries.
"The enthusiasm of the younger students and their teachers really shone through. We found some of the stories really moving," NZSG president Dr Gay Williams (pictured) said.
"There were tears because so many of the entrants put themselves into their story. There were wonderful voyages of discovery. These children now have a far greater understanding of their heritage and of one of the players in their own personal stories. They are our new generation of genealogists."
Winners:
Years 1-8
In the written section, Nathan Tarei from Putaruru Primary School was a clear winner. Mikala Shannon of Solway College and Genevieve Woolf from Saints Peter and Paul School in Lower Hutt were joint runners up.
In the poster section, Sarah Clark from Northland School in Wellington and Ben Knopp from St Brigid's School in Dunedin were too hard to separate, so they are joint winners and the runner up is Jack Pearson from Queenstown.
Years 9-13
There were two clear winners that really stood out in this section. Campbell Clarke from Excellere College in Kamo won the written section, and Anna Cairns from John Paul College in Rotorua won the poster section.
The NZSG 'Chocolate Fish team' have very generously donated the prizes, which have been sent to the eight successful students.