News
Tributes paid to Robin Duff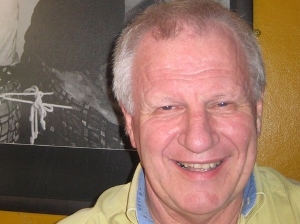 PPTA has announced the passing of senior vice president Robin Duff on Monday, February 16.
Mr Duff, who started teaching in Christchurch in 1973, had been a long-time fixture of the association, serving as PPTA junior vice president from 2005 to 2007, president from 2007 to 2009 and again from 2011 to 2013 and senior vice president from 2009 to 2011 and 2013 until 2015.
PPTA president Angela Roberts praised Duff's commitment to supporting secondary teachers and the work he had done to make schools a better place for lesbian, gay, bisexual, transgender and intersex (LGBTI) students.
Most recently Mr Duff had been working to support Canterbury teachers through the quakes that devastated the region. His strength and compassion in this area have been appreciated by many, Ms Roberts said.
"Robin has been a caring and vibrant part of the association for many years and will be sorely missed," she said.
Education Minister Hekia Parata also paid tribute to Mr Duff.
"While we did not always agree, we certainly debated the issues and Robin was a strong advocate for his members' views, which I respected. I know there will be many members of the PPTA who are saddened at his passing.
"I extend my sympathies and condolences to his family and to the PPTA," Ms Parata said.
"Mr Duff was a member of our New Zealand delegation to the International Summit on the Teaching Profession in New York in 2012 and was one of the first members of my Cross-Sector Forum on Raising Achievement."