News
DOC competition connects classrooms with conservation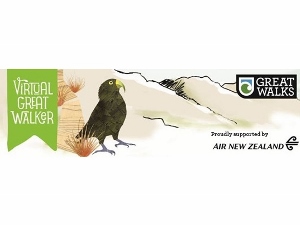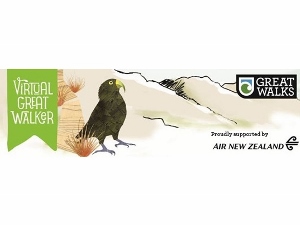 Children from more than 110 schools throughout the country will be spending more time gaining conservation skills outside the classroom this term, as part of a competition being run by the Department of Conservation, with support from Air New Zealand.
The national Virtual Great Walker competition runs during Term One 2015.
It encourages primary school children aged five to13 years to spend time in the classroom learning about New Zealand's treasured species before they pull on their boots or walking shoes and translate that learning into the real world.
The groups will each choose one of New Zealand's nine Great Walks and walk together to clock up the kilometres weekly, as they explore their school grounds, local neighbourhood, reserves and tracks until they have walked at least half the total distance of their chosen Great Walk. They will also need to work together on a creative presentation to demonstrate what they've learned.
The winning group will win a tailor-made Great Walks experience for up to 40 people, including flights, courtesy of Air New Zealand, sponsor of the Great Walks.
DOC's outreach and education manager Sarah Murray says Virtual Great Walker is a great opportunity for children to get out, explore their local places and learn about what's found along our amazing great walks.
The Department also wants to show teachers how easy it is to link conservation activities with the school curriculum, with a LEARNZ virtual great walker field trip taking place on the famous Routeburn Track during the competition.
Ms Murray says the competition is aimed to spark an interest and enthusiasm for conservation in the children, who will feed back what they have learned to their whānau and families.
"It's a chance to help our children become conservation champions for the future."
For more information and to register your group contact [email protected]