Static Content
New Zealand teachers selected as global education leaders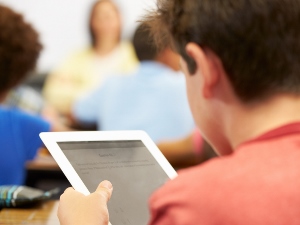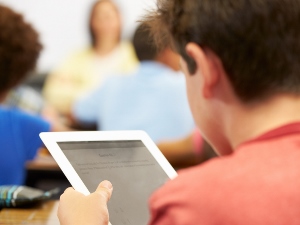 Fifteen Kiwi teachers, who are using technology to transform education in New Zealand, have been selected to join a global community of 800 education leaders as part of the Microsoft Innovative Educator (MIE) Expert Program.
Each year, Microsoft selects MIE Experts who are creatively using technology to help students achieve more and succeed in an increasingly technology-based world. These teachers have incorporated technology into their teaching and want to share their experience and successes with other teachers.
"The Microsoft Innovative Educator Experts are inspiring examples of how New Zealand teachers are using technology to change the way they teach, allowing them to do more and achieve more," education lead for Microsoft Corporation New Zealand Evan Blackman said
"I'm thrilled that 15 New Zealand teachers have been invited to be Microsoft Innovative Educator Experts. We're talking about a group of 800 elite teachers worldwide, so we're really well represented for a country of our size."
Shane Mann, a teacher from Rathkeale College in Masterton, and one of this year's MIE Experts and says his passion is using technology in the classroom to push the limits of education beyond traditional methods.
Shane has created an online learning hub in his classroom by using the OneNote Class Notebook Creator to set up a class notebook for his students which includes:
 a read-only content library where students can find notes, activities, homework and practical laboratory work
 a collaboration area where students can brainstorm and share information as a class
 a personal area with tabs set up for each topic so students can easily copy from the content library into their personal area, and bring in research from the internet so they can complete their e-portfolio of work.
Clint Chalmers of Lyall Bay School in Wellington was selected as an MIE Expert for his work in setting up a student-run radio station. The radio station is used by the students on a daily basis and teaches them about the following technologies:
 email
 website development
 radio software
• sound recording and advertisement production.
Globally, The MIE Experts are dedicated to trying new approaches, sharing ideas and learning from each other. They receive free tools and technology, including Office 365 Pro Plus, participate in case studies, carry out speaking engagements and are involved in content development. These experts not only advise Microsoft on technology development; they also advise other educational institutions and their peers on how to integrate technology in educationally sound ways.
To be selected, MIE Expert hopefuls underwent a rigorous application process, which included an online application, learning activity and video. They were required to create a learning activity and a two-three minute non-professionally produced video that described their project and how they used technology and innovative teaching practices to impact student outcomes.
The Microsoft Innovative Educator Experts will be sharing their experiences in the coming weeks and months on the Microsoft Educator Network, which is accessible by signing up at http://www.microsofteducatornetwork.com
The New Zealand Microsoft Innovative Educator Experts:
Steve Martin – Howick College, Auckland
Ruby Huang – Howick College, Auckland
Clint Chalmers – Lyall Bay School, Wellington
Ben Hilliam – St Andrew's College, Christchurch
Jacqueline Yoder – St Andrew's College, Christchurch
Paul Donnelly – St Thomas of Canterbury College, Christchurch
Shane Mann – Rathkeale College, Masterton
Rachel Chisnall – Taieri College, Dunedin
Bridget Crooks – Kerikeri High School, Kerikeri
Nikkie Laing – Opaheke School, Auckland
Keryn Hooker – Methven Primary School, Canterbury
Paul McLean – Avondale College, Auckland
Troy Smith – Te Aroha College, Waikato
Hannah Dhanaraj – Baradene College, Auckland
Shraddha Sharma – Botany Downs Secondary College, Auckland