News
CORE receives government funding for TLRI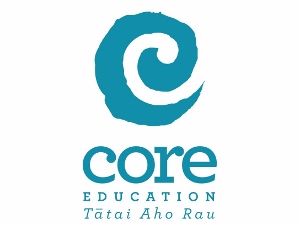 CORE Education is a recipient of one of eight government- funded research projects as part of the Teaching and Learning Research Initiative (TLRI). CORE's research project aims to improve educational outcomes by helping educators nurture the cultural identity of learners.
The research project 'Nurturing and encouraging young children's identity, language and culture in the early years' focuses on these life-long influences on success for all learners. This research will explore how young children understand and express working theories about their own identity, language and culture, and those of others. Working theories are a combination of knowledge, skills, and attitudes and are closely linked to learning dispositions. Both working theories and learning dispositions are key outcomes for children described in the early childhood curriculum Te Whāriki and contribute to children making sense of the world, and are useful for problem solving, and for further learning.
Of the 47 research proposals submitted, CORE was selected as one of eight confirmed by the Government. Dr John Fenaughty, Research Manager at CORE Education says, "I'm delighted that this project was selected for TLRI funding. Language, culture and identity are at the heart of good teaching and learning, and this is a very important project to support teachers to understand these even more."
This builds on a previous TLRI project, which Keryn Davis co-led with Dr Sally Peters (University of Waikato). Keryn Davis, the Principal Investigator of the research project says "While the first project gave us important insights into how to support young children's thinking, curiosity and expressions of ideas, this new project offers the powerful opportunity to apply this thinking to children's language, culture and identity. This specific focus is very valuable for educators and parents because it will provide exciting opportunities to celebrate and capitalise on all young children's identities in the early years of education.
Go online for more information about other CORE Education projects or the TLRI projects.