News
Students to create soundtracks for e-books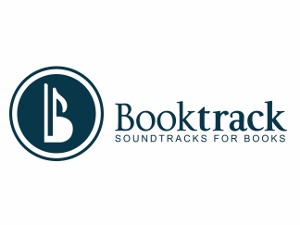 The New Zealand Book Council and Booktrack have teamed up with top Kiwi author Brian Falkner to pilot a new initiative for young authors to create soundtracks to e-books in the classroom.
Mr Falkner will visit Hobsonville Point Secondary School in Auckland tomorrow as part of the New Zealand Book Council's Writers in Schools programme. He will lead students in creative writing and creating synchronised soundtracks to e-books and stories using Booktrack's free education-focused platform, Booktrack Classroom.
This auditory approach to reading is designed to inspire an immersive, more engaged experience for students. On the day, pupils will learn new writing techniques and then how to layer and mix dynamic audio effects and soundscapes that enhance written stories, bringing them to life visually, imaginatively and aurally.
Each year the New Zealand Book Council's Writers in Schools programme connects more than 25,000 young New Zealand readers with New Zealand's best writers in classrooms from the inner city to remote rural areas.
Booktrack is a New Zealand company that has developed a revolutionary new digital platform to enable authors and readers to create synchronised, movie-style soundtracks that are automatically paced to match the story while you read.
"As New Zealand's leading national reading charity we are dedicated to inspiring a love of reading because we know the difference it makes to young lives," New Zealand Book Council CEO Catriona Ferguson says.
"We are excited to see Brian Falkner use dynamic Booktrack technology to enthuse and extend young readers' pleasure and skill in reading and writing."
Booktrack has already proven it has the power to deepen reading comprehension and engagement. Recent research from the University of Auckland revealed that reading with Booktrack Classroom increased students' reading time by 30 per cent and comprehension by up to 17 per cent.
"It's great to be able to team up with the New Zealand Book Council to share the Booktrack Classroom experience to engage young New Zealanders. We hope that this will help bring a whole new generation of youth back to the love of reading and creative writing," Booktrack CEO and co-founder Paul Cameron says.
This is a pilot initiative and further Writers in Schools and Booktrack visits are planned, including an upcoming visit led by award-winning author Ted Dawe at Auckland Girls' Grammar School on December 4.
For more information about the New Zealand Book Council and its Writers in Schools programme, please visit www.bookcouncil.org.nz. For further information about Booktrack, please visit www.booktrack.com