News
Schools to be helped through decile funding transition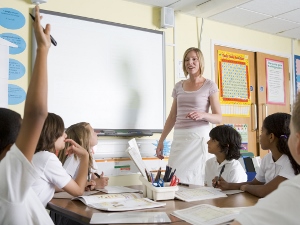 Education Minister Hekia Parata says $8.6 million has been provided to help schools transition through decile funding changes.
Ms Parata says the Government knows schools that have moved to a higher decile rating will need time to adjust, and an 18-month transition period and additional funding will assist them.
"We're in a similar situation to when deciles were last recalculated in 2007, with about a third of schools unchanged, a third moving down and the rest going up. But this time the Government is making funding and a longer transition period available.
"Decile funding makes up only 11 per cent of the operational funding schools receive, but that varies at an individual school level.
"We're committed to making the change as smooth as we can for schools so they can continue to focus on teaching their kids and giving them the very best educational outcomes possible.
"For the 800 schools that have moved down, they will receive their new, higher funding from the start of the 2015 school year. For the 784 schools going up in decile, there will be transition time and funding."
Ms Parata says the Ministry of Education has been talking with schools about their decile funding over the past two weeks and will continue to provide them with advice and support.
"We also know there's been a shift in student numbers of about 8000 from higher decile schools to decile 1-5 schools, and we will have extra funding of $5.9 million a year to provide for that."
Ms Parata says the Government is committed to supporting kids at every school to do their best, and decile funding has recognised that some schools face more challenges than others because of socio-economic factors.
"The decile funding system is well intentioned, but is more than 20 years old. It's become a blunt instrument and decile ratings are also misinterpreted as an indication of the quality of education at a school, which is quite wrong.
"I agree with many in the sector who are recognising that we need to have a look at funding to make sure it is correctly targeting the students who need it most. That would need to be done alongside the profession and sector groups, in a well thought through and careful way," Ms Parata says.