News
Private schools attract more male teachers, headmaster says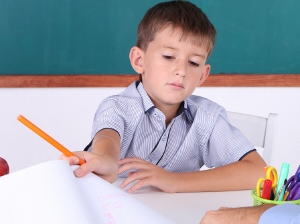 The headmaster of a private boys' primary school says male teachers are more common in that environment because the curriculum is specifically designed with the male psyche in mind.
Hereworth School headmaster, Ross Scrymgeour, says the curriculum at private and independent boys' schools is designed to reflect the way boys learn.
That includes shorter learning sessions, more hands-on interactivity and a more competitive environment.
"That appeals both to boys as students and to males as teachers," Mr Scrymgeour says.
"It's well known and well researched that boys learn in different ways to girls and that, to get the best out of boys, the curriculum and the class and school environment need to reflect that.
"And experience shows quite clearly, too, that male teachers often prefer to work in a learning environment that's geared to a male teaching and learning style."