News
Multi-million-dollar upgrade for The Gardens School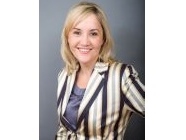 Education Minister Hekia Parata and Associate Education Minister Nikki Kaye have confirmed a multi-million-dollar upgrade for The Gardens School in Manurewa.
Ms Parata said the redevelopment was expected to cost up to $22 million and was a significant commitment to the school and its community.
"This will help ensure The Gardens is a school where the kids from the local community can continue to get a great education.
"The upgrade is part of the Government's plan to create modern learning environments that are safe, connected and fit for purpose, and that are really inspiring both the teachers and their students.
"The redeveloped school will have teaching spaces for up to 700 kids, as well as a new administration block and upgraded hall," Ms Parata said.
Ms Kaye said investigations found the majority of The Gardens School existing buildings had significant weather-tightness and structural issues.
"The school is effectively being completely rebuilt. This school is one of around 30 around the country identified as having the most complex infrastructure issues. The Government is investing approximately $300 million in major redevelopments at those schools over the next six years.
"This is one of the largest redevelopments because of the need to fix the weather-tightness issues but also to plan for growth in the Manurewa area.
"The school has been operating from a number of temporary classrooms, and I want to thank staff and the community for their continuing patience," Ms Kaye said.
Construction is expected to begin next year and be completed in 2017.