News
Teachers rally in support of plan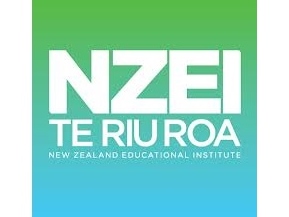 Thousands of primary teachers, principals and supporters rallied at MPs' offices around New Zealand on Friday to reject the Government's Investing in Educational Success policy and push for A Better Plan.
NZEI Te Riu Roa President Judith Nowotarski said the impressive turnout showed how passionately teachers and principals felt about the need for the IES's $359 million to go to frontline services that would directly benefit children, rather than huge pay rises for a select group of principals and teachers.
Ms Nowotarski said National's announcement on Friday of up to $18 million a year extra for special needs education showed that even the government acknowledged the significant unmet educational needs of children.
However, she said the amount was out of synch with the size of the need.
"This will help a few children immediately, but as our Better Plan points out, it really needs another zero before the decimal point to give help to all children who need it," she said.
Around three per cent of school learners (30,000 children) have high special education needs but ORS funding for children with high special needs is rationed to one per cent. There are also a further 40,000- 60,000 learners with moderate special education needs.
Including students with special needs in mainstream schools is seen as the best option for most students, but it is essential both students and teachers are well supported. Increasing the ORS fund to three per cent is estimated to cost $180 million a year to support 20,000 more children.
Ms Nowotarski said if the Government truly wanted "five out of five" kids achieving at school it needed to fund support for all students with special needs, not just some.
"Teachers know there isn't a bottomless money pit and that's why they are saying to scrap the IES and put the money where it is so sorely needed.
"Educators have turned down the opportunity of a huge pay rise because they care more about their students. It's insulting and ludicrous that the proponents of IES have accused us of playing politics with the education of our children," she said.
"Teachers and principals have diverse political views, but the one thing they have in common is that they know public education and what their students need to succeed. It's frankly outrageous to suggest that our members are opposing an otherwise fabulous policy simply because they want to embarrass the Government in the lead-up to an election."