News
Runway extension set to boost international student numbers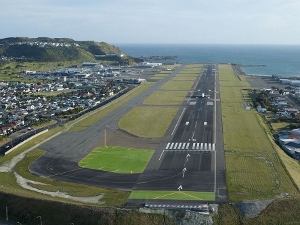 International students are set to benefit from the planned runway extension proposed for Wellington Airport.
"The extension proposed for the southern end of the runway would open up the possibility of direct flights from Los Angles, Dubai, as well as Asia. This is particularly pleasing for the education sector in Wellington," chief executive, Whitireia New Zealand Don Campbell said.
"The vast majority of our international students are from destinations at least two plane journeys away. The key benefit of a runway extension for international students is that Wellington would become a one- flight destination. This would make Wellington more accessible to the rest of the world, benefitting not only international students wanting to study at our world-class campuses, but also new students considering their future options," Mr Campbell said.
Chief executive, Wellington Institute of Technology Linda Sissons said difficulty of access (i.e. international visitors and prospective students needing to stop twice on their flights to Wellington) had been cited in surveys as the number-one reason why international students do not prefer Wellington as a study destination.
"This does need to be addressed if Wellington is to attract more international students," she said.
"We're working closely with Victoria and Massey universities and secondary school leaders to significantly lift international student numbers coming to Wellington," Mr Campbell said.
"For every 50 students the direct economic impact is around $1M with downstream benefit of $5M. The proposed runway will provide a massive boost for education and for the entire Wellington region."