News
Loud Shirt Day aims to raise funds for deaf children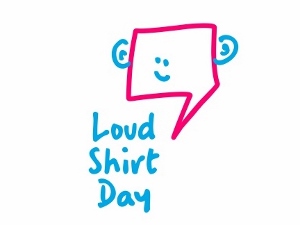 Sick of dreary weather? Now's the time to find your most outrageous bright shirt and support deaf children on Loud Shirt Day – Friday, September 19.
Loud Shirt Day helps profoundly deaf children – those who couldn't hear an aeroplane if it was right next to them – once they have received cochlear implants and need specialised therapy to learn to listen and speak. This year the theme is Florals and Flares – just right to brighten up spring.
Schools that register to take part at www.loudshirtday.org.nz will receive a pack to get them on track to make September 19 the brightest day of the year.
Funds raised on the day will help The Hearing House and the Southern Cochlear Implant Paediatric Programme to provide free therapy to deaf children right around New Zealand.
Loud Shirt Day facts
• Loud Shirt Day – www.loudshirtday.org.nz – on Friday, September 19 raises funds for deaf and hearing-impaired children around New Zealand.
• Money donated directly helps The Hearing House, which provides free services to deaf children living from Turangi north, and the Southern Cochlear Implant Paediatric Programme in Christchurch, which helps children in the lower North Island and the South Island.
• Most children born with a hearing loss (94 per cent) have parents who listen and speak and the vast majority of them choose for their child to develop spoken language rather than sign language.
• These days even children who are born profoundly deaf can develop natural, clear-spoken language thanks to hearing devices like cochlear implants and powerful hearing aids.
• Hearing devices help but in order to develop spoken language these children also need specialised speech therapy called Auditory-Verbal Therapy in order to learn how to listen and speak. This allows even profoundly deaf children to do the things hearing people take for granted such as speak on the phone, listen to music and fully participate in mainstream society.
• To register, visit www.loudshirtday.org.nz and you will be sent a free fundraising pack.