News
NZ Centre for Gifted Education appoints CEO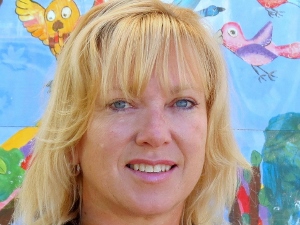 The board of the New Zealand Centre for Gifted Education has announced the appointment of Deb Clark, former Gifted Kids CEO, to head up the centre as Chief Executive Officer.
"Deb brings a wealth of experience in gifted education to the position of chief executive, and we are delighted we were able to make this appointment," chair of the board David Tong says.
Ms Clark had been with Gifted Kids for the past 12 years and had headed up the organisation since 2010. She is well-known and respected in the gifted education sector in New Zealand and is passionate about leading positive change.
She has a Masters of Education degree, with a focus on gifted, through Massey University and a Graduate Diploma in Not-For-Profit Management Business Management from Unitec.
Clark said she was excited by the opportunities that the formation of the New Zealand Centre for Gifted Education brings – greater provisions for gifted children in New Zealand, growing and strengthening communication networks within the gifted education community, quality research into gifted education and a stronger advocacy voice for gifted learners and their needs.
"I'm looking forward to working with my new team of 50-plus staff and the 1000 students we currently support. My team are fantastic – so passionate about gifted education and the journey that we are taking with these talented students," Ms Clark said.
The New Zealand Centre for Gifted Education was formed as the result of a merger between two long-standing gifted education providers – The Gifted Children's Advancement Charitable Trust (Gifted Kids) and The Gifted Education Centre. Gifted Kids and The Gifted Education Centre collectively have over 30 years' experience in the industry, delivering services in gifted education.
"Both organisations shared a similar philosophy and vision and delivered similar programmes. It was logical to merge and I feel privileged to have been chosen to lead the new centre," Ms Clark said.
The services currently provided by the centre include: two one-day-a -week programmes for primary-aged students, One Day School and Gifted Kids; Small Poppies – a preschool programme; Gifted Online – a web-based programme; and Gifted Kids Consult – gifted education for educators and parents.
The centre was founded in March 2014 and has offices based in Auckland and Wellington with services provided nationwide. To find out more visit www.nzcge.co.nz