News
Innovation Partnership calls for implementation of education report's findings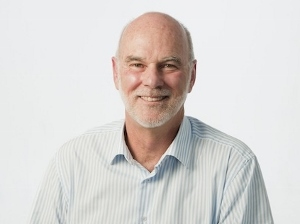 The Innovation Partnership supports the recommendations of the Government's 21st Century Learning Reference Group report on internet-based learning.
The reference group's report, Future-focused learning in connected communities, shows just how vital upgraded and energised digital education is for New Zealand's future, chair of the Innovation Partnership Murray Sherwin says.
The report calls for all school students in Year 4 and above to have their own digital devices by 2017, ensuring that all children have the right device to learn, regardless of their location or socio-economic status.
"The Government has invested over $700 million in digital infrastructure for schools, but we haven't made yet made the equally important investments to get devices to every child, and to train our teachers in how to teach in digitally enabled environments," Mr Sherwin says.
"Schools like Pt England in the Manaiakalani cluster in South Auckland have demonstrated the incredible educational benefits possible when access to devices is combined with innovative new teaching techniques. Community groups throughout New Zealand are doing great work to get devices into decile 1-3 schools and those efforts deserve support.
"The Manaiakalani Digital Teaching Academy is already training a small number of teachers in how to teach in digitally enabled classrooms. We need to act now so that all graduate teachers are walking in to their first classrooms ready to teach in digitally enabled environments."
The Innovation Partnership is a group of individuals and organisations from the public and private sectors who are dedicated to New Zealand becoming a world leader in using the internet in business, government, and education.