News
Boys' school research flawed and unhelpful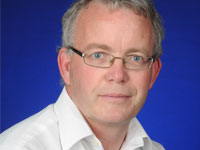 Families living near single sex schools might be pleased with the just-released research suggesting greater achievement for boys in single sex boys' schools than for boys attending co-educational schools.
But the research, undertaken by the New Zealand Council of Educational Research (NZCER) for the Association of Boys' Schools of New Zealand (ABSNZ) is flawed both in the way it has been carried out and in conception.
A key problem is that the research compares boys' achievements in single sex and co-ed schools within deciles (actually only within groupings of deciles 1-4, 5-6, 7-8 and 9-10) as if this creates a way of comparing apples with apples. It certainly doesn't.
Deciles are a measure of the socio-economic makeup of schools but there are other differences among schools within deciles. These include other intake differences (such as ethnicity, transience, special needs) and other school characteristics (such as urban rural, size, staffing).
For instance, although there are co-ed schools through the country, single sex schools tend to be restricted to major and provincial centres. There will be a significant difference between the student intake attending a decile 1 school in Mangere, Auckland compared to a decile 1 school in Mangakino or Murupara.
Also many boys' schools are able to be selective because of their religious 'special character'. Higher donations and/or the nature of school admissions policies make them less exposed to the most challenging students. Even some 'low decile' schools can be selective and it is always galling (and sometimes truly vomit-inducing) to hear principals or others making capital out of the advantages of a school's intake.
Actually there are many differences between schools that are likely to create contextual advantages and disadvantages for each of them. Only some of these factors have been considered by NZCER. It makes comparing school performance a case of a little knowledge being a dangerous thing. The researchers should have resisted the temptation to use available data rather than good data.
There is also a problem with the other major theme of the report, which identifies the features of some particularly 'high-performing' boys schools. (ERO has been doing the same recently with low socio-economic schools; these then became glorified in the New Zealand Herald as 'star' schools). This 'exemplary schools' approach runs into the same contextual problems. And where there are extraordinary things happening in a school, the chances of the same practices continuing long term or transferring to other schools are often remote.
We should also be asking why those on the executive of the ABSNZ (all 'headmasters' including a woman headmaster) commissioned the research? The report doesn't say much about this. But given that it is mostly about comparing the academic performance of boys' schools and co-ed schools, I'm willing to bet they were hoping to promote the higher achievement levels of single sex boys' schools.
Today's secondary schools have become businesses and most of them are competing for students or for particular kinds of students that will enhance their reputations.
The concern that this research evidence could be used by ABSNZ members to market themselves against co-ed schools has been illustrated by comments in the Marlborough Express from Marlborough Boys' College in Blenheim promoting that school on the back of the report. The same article reports the principal of nearby co-ed Queen Charlotte College doing damage control by suggesting that Marlborough Boys does not stack up the same way as the schools in the report".
Ironically, the Queen Charlotte principal, Tom Parsons, has been a strong advocate for 'Investing in Educational Success', a new policy that is centred on the idea of collaboration and 'Communities of Schools'. It doesn't seem like his school will be teaming up with Marlborough Boys' for the next few weeks anyway.
Actually it's in those smaller centres where there are single sex and co-ed schools and they are competing for a limited pool of students where this report could be most damaging. Where a co-ed school is already on the back foot (for whatever reason –less wealthy intake, a student suicide, staffing problems), any news articles promoting single-sex schools will be particularly resented. Principals know that most parents will never read the actual report. It just gets read in the paper and discussed 'on the grapevine'.
But isn't arguing the advantages of single-sex schooling also mischievous when it is just not an option for so many families? Fortunately there's no need to go splitting up all the co-ed schools just yet. But some will want to use the report to lobby for more single sex schools. The Dominion Post reported the principal of boys' school Rongotai College as commenting, "It's worth noting the Ministry has not built a new boys' school since the early 1960s." And the same article talked about co-ed Naenae College having some single-sex classes. I'm sure it's well intended but some co-ed schools might now want to use this approach to try to capture the high ground.
So why did the generally reputable NZCER get caught up in such a research project in the first place? What comes next, reports promoting Catholic schools or private schools? The researchers will no doubt argue that their findings are appropriately qualified in the detail of the report. But they should have foreseen the likely misuse of their report and declined to be involved. Being able to turn down unsuitable research agendas is the cornerstone of research independence.
Ideally any choice of single sex or co-ed schooling would come down solely to what parents think will suit their individual child. For instance, I know from discussion with one of my neighbours that they have valued the 'strictness' of a boys' school for their sons. Although every school has its problems – this particular 'strict' one was recently embarrassed by some boys shoplifting during a sports trip to Japan. And although I attended one of the ABSNZ schools myself, I wanted to send my son to a co-ed school. Where he has got on just fine and – surprise, surprise – it's a school that likes to be a bit strict about its uniform and the like. My daughter thrived socially and academically at the same co-ed school too.
All in all the promotion of boys' schools has many dimensions but is hard to escape the social segregation often involved. The Dominion Post's case study to accompany the release of the report was of a boy going from private Wellesley College to decile 10 Wellington College. Unfortunately the socio-economic makeup of schools tends to trump everything else when it comes to parents choosing schools. Those who are in a position to choose, tend to choose middle-class schools over lower socio-economic schools, almost regardless of any other features of the schools. Now that's the research problem worth focusing on.