News
Study trip to build understanding of Indonesia in NZ classrooms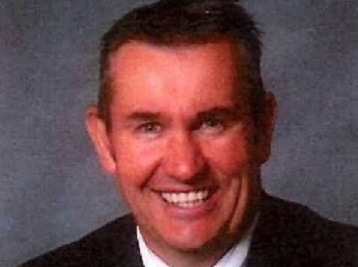 Indonesia is New Zealand's nearest Asian neighbour, the world's fourth most populous country, and has a rapidly growing economy. But it barely features in New Zealand's education system – and the Asia New Zealand Foundation has launched a new initiative to help change this.
Eight school principals and teachers left for Jakarta on May 1 on the foundation's first Indonesia Study Tour, to learn more about the country and establish relationships with Indonesian schools.
The school leaders will learn about Indonesian language, history, society and politics, and meet with the New Zealand Embassy in Jakarta and non-government organisations. They will also visit schools in Jakarta and Bali, with the aim of setting up individual relationships between their own school and an Indonesian counterpart.
The participating school leaders are:
• Hampden Street School (Nelson) principal Don McLean and deputy principal Diane Webb
• St Joseph's Catholic School (Upper Hutt) principal Peter Ahern and senior teacher Chris Steffensen
• Mangere Central School (Auckland) principal Maria Heron and deputy principal Lorraine Makutu
• Wainui School (Auckland) principal Gillian Bray and teacher Nicola Smith
"This study tour is an important first step in building awareness and understanding of Indonesia among New Zealand school teachers," Asia New Zealand Foundation director of education Jeff Johnstone says.
"It will give them first-hand learning experiences of Javanese and Balinese cultures, which they will be able to use in their classrooms. Once principals and senior teachers have established links with schools, they will be able to help their students engage with children in Indonesia and spark interest in the language and culture."
Bahasa Indonesia, Indonesia's official language, is not taught in any New Zealand secondary schools at present, and Asia New Zealand Foundation research published in 2013 found low awareness of Southeast Asian countries among New Zealand secondary school students.
Mr Johnstone says the foundation is working to make teachers and principals more confident about including Asia content in classrooms, even when they have not been taught much about the region during their own schooling. The Indonesia Study Trip is an important addition to the foundation's professional development initiatives for school leaders, which also include tours to Singapore, China and Japan.
Members of the foundation's Leadership Network will also be meeting in Indonesia this month. Twenty-one members of the network, some based in Southeast Asia and others in New Zealand, will meet in Yogyakarta to learn more about Indonesia-New Zealand relations and to further develop their leadership skills.
The Asia New Zealand Foundation is a non-profit, non-partisan organisation dedicated to building New Zealand's links with Asia through a range of programmes, including business, culture, education, media, research and a Leadership Network. The foundation is celebrating its 20th Anniversary this year. For more information visit www.asianz.org.nz